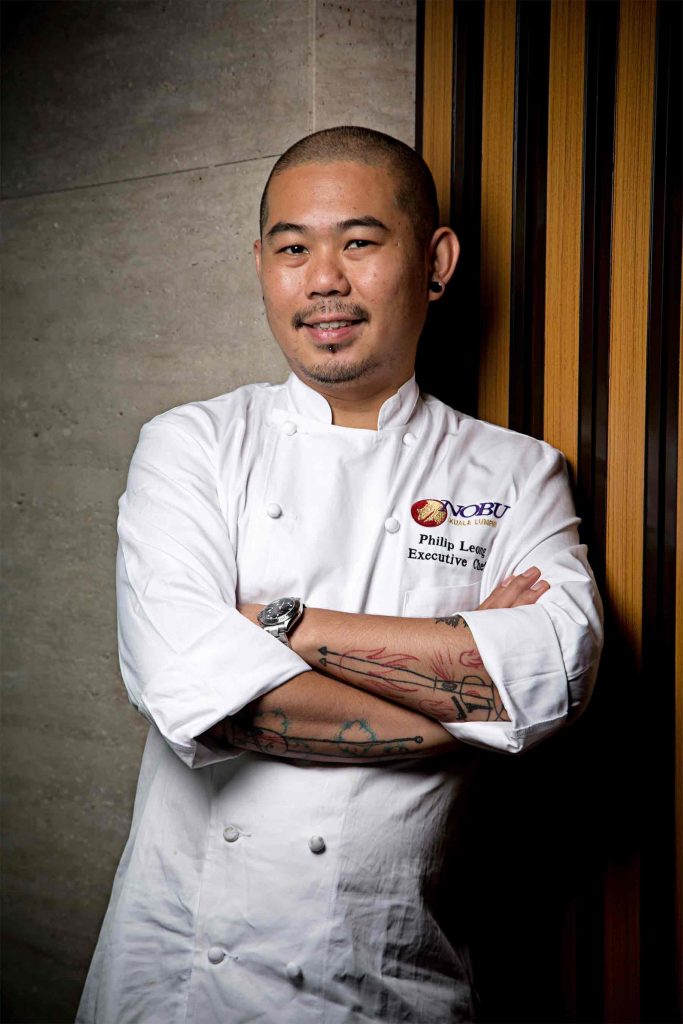 Chef Philip Leong of Nobu KL
Where and how did your food adventure begin?
I was 17, studying Interior Architecture in Dublin, Ireland, when I had my first experience of working in a kitchen. My journey began as a dish-washer at a takeaway shop. But the adventure really started on a trip to New York (a little break from studying) where I started as a sushi helper in a traditional Japanese restaurant. My job, in addition to helping the sushi chef, was to take care of the chefs' tools. Once you have mastered the first stage, you learn how to use your own set of knives to finely cut spring onions and how to wash rice. From there you move on to learning other aspects of creating sushi.
You went from architecture to cooking. What are the parallels of both industries?
They are more similar than different, really. Both begin with an idea, a concept, and then you build, starting with the base.
Tell us about your culinary voyage in London.
London was a journey of passion, with the subtext of improving my knowledge of the culinary arts. My first job there was in Yo Sushi. That was where I experienced technology superseding the skill of handmaking a sushi. The boredom of making sushi by machine ate me up. One day, I was walking around Mayfair and by chance passed by a sign that read "Nobu Berkeley – Hiring all level chefs". That was the very begining of my relationship with Nobu. I went back to basics when they hired me. It was old-school training from level one and I worked my way up.
A Nobu-san mantra that has stuck with you?
Passion in your work will lead to success, no matter how much criticism others give you. You represent yourself, not them.
Your experience at Nobu KL thus far?
Amazing and stressful. This is the first Nobu in Southeast Asia; many locals don't know the essence of Nobu, which is actually a Japanese restaurant with Peruvian influences.
Was it difficult to infuse the spirit of Malaysia into the Nobu dishes?
Yes! But there are similarities as the influence of spicy, sour, sweet, and umami are present in both local flavours and Nobu dishes.
Your favourite Nobu dish?
King crab truffle tosazu with quinoa.
The secret to perfect sushi?
Fresh fish and rice cooked to perfection.
Nobu KL, Level 56, Menara 3 Petronas. Tel: 03-2164 5084