For one night only, director of wine at Resorts World Genting, Kevin Yee, hosted a classic wine dinner featuring the styles and aroma of the great reds from Bordeaux in France, all of which were manufactured in 1989—a notably exceptional year for the wine-producing region.
Held in The Olive, Genting Highlands, 'The Classics of 1989 Bordeaux: 30 Years On Dinner' presented well-kept wines from Bordeaux that were only recently shipped to Malaysia specially for this event. Highlights of the finest wine selection included the Château Suduiraut, Château L'Arrosée 1989, Château de Fieuzal 1989, Château Léoville Poyferré 1989, and Château Haut Batailley 1989, with each note deliberately arranged from the feminine to masculine. Elegantly paired with a delectable five-course meal prepared by Chef Radzuan, it was a gastronomic experience like no other for fellow wine connoisseurs and gourmet diners.
Yee is confident that there will be a heightened appreciation of a significant year for wine with the night's curation. "The wines of 1989, especially the Bordeaux have great appeal to a variety of drinkers. I specifically chose a range of styles with differing tannin levels, bouquets, and finishes, so as to put forth the best of many diverse characteristics," says Yee.
According to Gerard Walker, vice president of food and beverage at Resorts World Genting, the mountain resort is a haven for diners seeking differentiated experiences. He explains, "As an individual drinking alone, it may not be feasible to have multiple bottles of different wines opened at one time. With events like this, guests can savour some outstanding vintages. This helps to expand oenological horizons, and perhaps open up the possibility of adding different styles of wines to a person's private collection."
1. Fresh Oyster – Canapés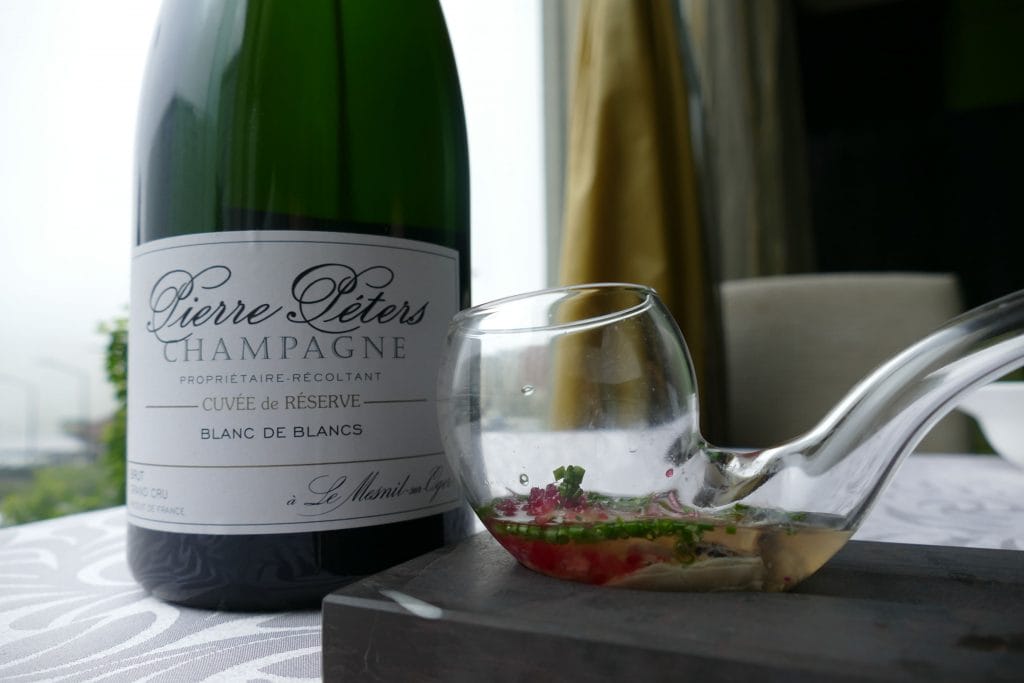 The bespoke menu starts off with a full-bodied fresh oyster topped with invigorating finger lime caviar, with flavours enhanced by the mignonette dressing. Served with Pierre Péters Blanc de Blancs Grand Cru Brut Champagne, the curtain-raiser is a herald of great things to come.
2. White Asparagus – Starters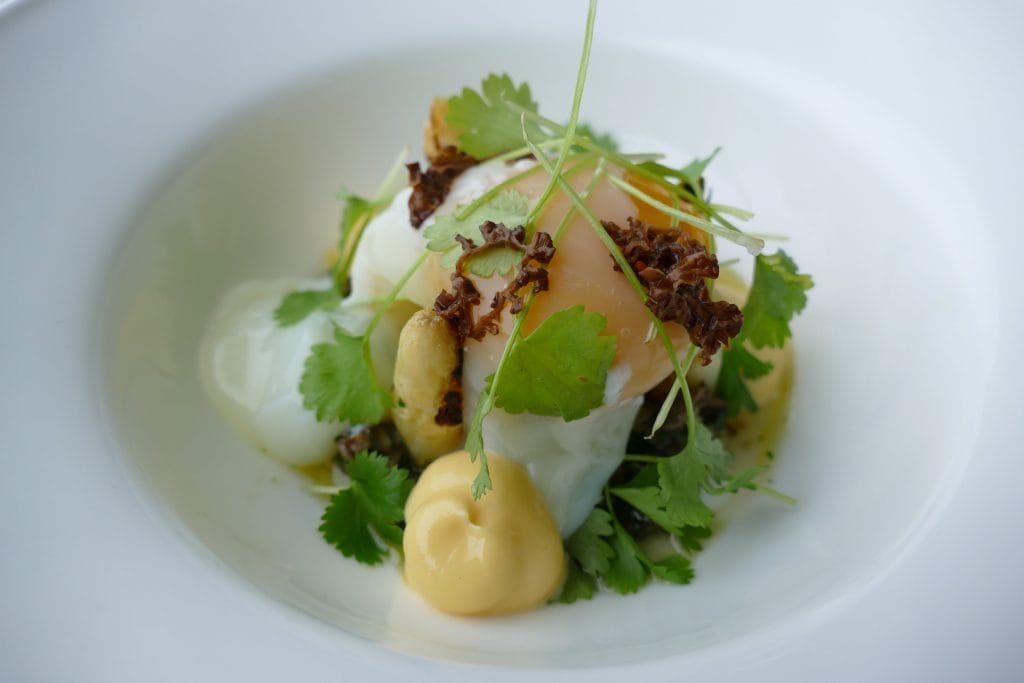 As for starters, the white asparagus is deliciously covered with poach-perfect egg alongside nutty morels and escargot in garlic butter, all drenched in rich truffle hollandaise with light garnishing of coriander.
3. Foie Gras – Entrée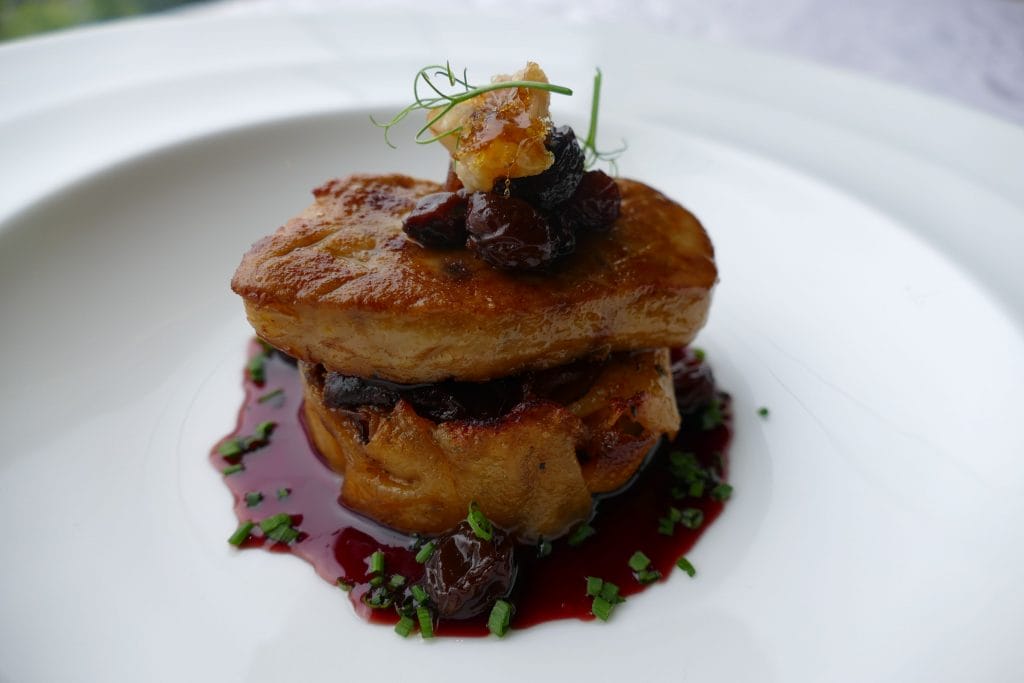 The foie gras, dressed in marsala and sherry reduction gravy, makes an excellent entrée, as its luscious, buttery, and smooth texture wonderfully melts in the mouth. Potato and leek gratin balances the flavour, while caramel walnut and raisin add a pop of zing to the dish. Paired with Château Suduiraut 1989, one of the year's best Sauternes of Cru Classé, there's no better way to enjoy the French delicacy.
4. Wagyu M9 – Main Course
The marbled Wagyu M9 is the big gun of the night, served with a side of earthy legumes with wild mushrooms, together with roasted carrots, shallots, baby squash, and thyme jus, combined with the following: Château L'Arrosée 1989 (Grand Cru Classé, Saint-Émilion), known for its sensuous nose, bright red hue, and fine-grained tannins; Château de Fieuzal 1989 (Grand Cru Classé, Pessac-Léognan), filled with wood and currant fruit tanginess, with a fresh, light finish; Château Léoville Poyferré 1989 (Grand Cru Classé, Saint-Julien), a medium-bodied red with a glorious note of raspberry, sea salt, and wild game; as well as Château Haut Batailley 1989 (Grand Cru Classé, Pauillac), a fine vintage cherished for its opulent, long fruity finish rife with leather and cherries.
5. Inaya Dark Chocolate Pudding – Dessert
The decadent five-course meal is completed with a delightful Inaya dark chocolate pudding, followed by zesty raspberries, blueberries, and passionfruit gelée. It's a dessert that gives a luxurious mouthfeel, but not without the magic of the preceding wines.
'The Classics of 1989 Bordeaux: 30 Years On Dinner' was priced at RM499 for Genting Rewards members, and RM599 nett for non-Genting Rewards members.
The Olive, Lobby Level, Genting Grand Hotel Resorts World Genting, 69000 Genting Highlands, Pahang. Tel: +603-6101 1118. www.rwgenting.com