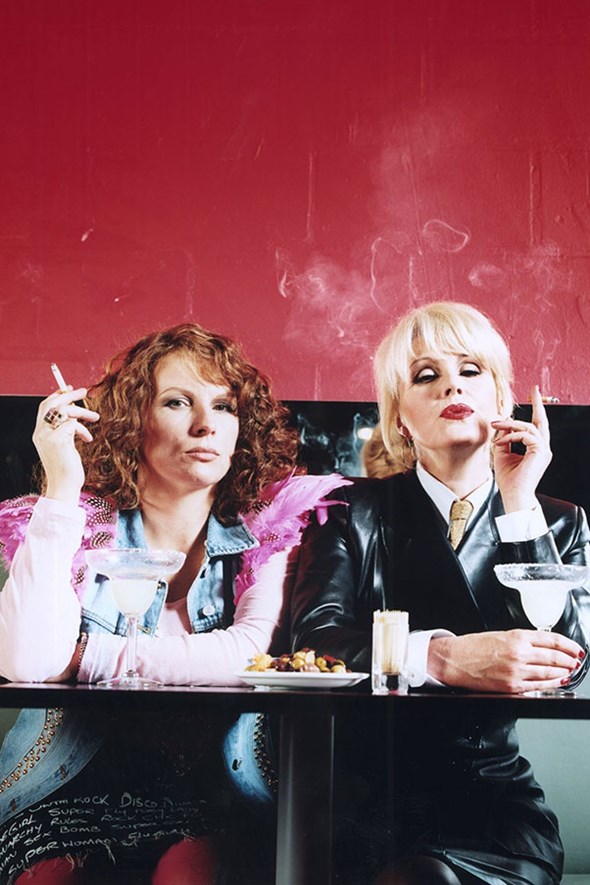 Jennifer Saunders and Joanna Lumley in character
90's kids, rejoice! Before there was reality tv there was French & Saunders, and Absolutely Fabulous.  the '90s BBC hit that managed to make fun of the fashion industry while still keeping the industry on side, is getting the silver screen treatment, Jennifer Saunders has confirmed.
Edina Monsoon (Saunders) and Patsy Stone (Joanna Lumley) will be continuing their cigarette and champagne fuelled shenanigans on the French riviera, says reports, where they will flee after "being blamed for a major incident at an uber fashionable fashionable launch party."
"I am thrilled and excited to finally start filming," said Saunders, who also wrote the series. "We are all taking our medication and hoping for the best." Below, the first still from the film, which is slated for a 2016 release.
Our big question is: WHO WILL PLAY BUBBLES?