It's bound to be one of your favourites
This Fall solstice has never looked better with all the manner of exciting book releases dropping this month. Trust us when we say this, you'll be spoiled for choice this season. From steamy romances to gothic fantasies and contemporary fiction, your TBR list is going to be stacked with tons of frothy delights. Expect to see some of the most anticipated reads of the year in this month's list of Fall reads — from A Curse of True Love by Stephanie Garber to King of Greed by Ana Huang, there's nothing you wouldn't like this October 2023.
Scroll below to see our list of books to read in October 2023.
Here are the most anticipated book releases in October 2023:
Wildfire
Hannah Grace
If you couldn't put down Icebreaker by Hannah Grace, we're sure you will be similarly enthralled with her follow-up romance book, Wildfire. Peppered with fluff, sweet moments and intense spicy scenes, this latest book in the Maple Hills series follows Russ Callaghan and Aurora Roberts —two summer camp counsellors— who reignite their flames after a sizzling one-night stand.
Release Date:
3 October
Read Now
The Stars Are On Our Side
Jennifer Hartmann
Combining romance and trauma, The Stars Are On Our Side details a heartbreaking story about Tabitha Brighton who made national headlines when she was kidnapped by an infamous serial killer. In a world sprinkled with love, mystery and fragility, the book sees Tabita relieving her trauma and dealing with her demons, while falling in love with a man named Gabe — who also has a troubled past. The book is the fourth interconnected standalone in the world of Hartmann's books Still Beating, June First and Lotus, so do expect to see fan-favourite characters show up. 
Release Date:
3 October
Read Now
Starling House
Alix E. Harrow
This is a grim and gothic new tale about a small town haunted by secrets that can't stay buried and the sinister house that sits at the crossroads of it all. 
Release Date:
3 October
Read Now
Don't Forget Me Tomorrow
A.L. Jackson
If you're a fan of small-town romances with a sprinkle of mystery, then Don't Forget Me Tomorrow will be your newfound love. Expect to see the brother's best friend completely unhinged for the main character, Dakota Cooper, who's been off-limits and forbidden her entire life. Now, when things take an unexpected turn, Ryder is all in or nothing — you'll 100 per cent eat up his "touch her and you die" vibes in this upcoming novel. 
Release Date:
5 October
Read Now
Caught Up
Liz Tomforde
If you're looking for a love recipe that hits, then Liz Tomforde's books are perfect for you. More than just a boy meets girl, Caught Up is a sweet and deeply sexy single-parent romance that will have you kicking and giggling. This contemporary romance book follows Miller Montgomery who ends up nannying Kai Rhode's — a famous baseball player — little kid. Miller was the last woman Kai should fall for, but as they spent more time together the lines got blurry. 
Release Date:
10 October
Read Now
Hopeless
Elsie Silver
Sinfully hot and fun, Elsie Silver's next book must be on top of your reading list. This fifth instalment in the Chestnut Spring series follows fan-favourite character Beau Eaton, the broody military hero with demons on his shoulders. The best part? This is a fake marriage and forced proximity romance that'll leave you swooning for your own fake fiance. 
Release Date:
13 October
Read Now
The Unmaking of June Farrow
Adrienne Young
In this fantasy romance novel, June Farrow risks everything to end her family's centuries-old curse, solve her mother's disappearance and find love in the small mountain town of Jasper, North Carolina. This a brilliant book of romance, mystery and a touch of the impossible—a story you will never forget.
Release Date:
17 October
Read Now
A Curse of True Love
Stephanie Garber
Everyone's favourite series will be back for its third and final instalment — and trust us when we say it has been a deadly journey for a happily ever after. A Curse of True Love will follow Evangeline Fox as she heads to the Magnificent North in search of her happy ending and her one true love. However, there's always a price to pay, will it be her husband, Apollo or Jacks, The Prince of Hearts? Those are the questions that will be answered in this epic conclusion to the Once Upon A Broken Heart trilogy.
Release Date:
24 October
Read Now
Shadows Of You
Catherine Cowles
Taking the typical conventions and tossing them aside, Catherine Cowles is always known for adding a dash of mystery to her romances. And, there's nothing we don't love about it. Shadows of You takes us on a tender and explorative journey on the aspects of love and companionship in a contemporary way. This romance mystery sees Aspen Barlow fighting her demons and taking a fresh start in a small town with her little girl. The last thing she expected to disrupt her world was the broody mountain man, Roan Hartley. With forced proximity and angst setting off the series of events, this book is surely a fun ride.
Release Date:
24 October
Read Now
King of Greed
Ana Huang
The author of the Twisted Series is known to always explore every degree of relationships in existence, from utter hatred to full-blown obsession. Taking a different approach this time, Huang is finally venturing towards marriage constraints. In King Of Greed, expect to see a lot of angst, grovelling and heartbreak. The third book of the series follows Dominic Davenport, the King of Wall Street, who is fighting to win back his wife, Alessandra. He had her, he lost her and he'll do anything to win her back.
Release Date:
24 October
Read Now
The Graham Effect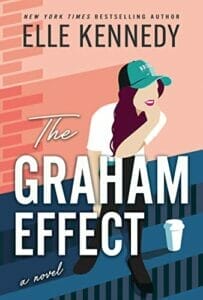 Elle Kennedy
Fans of sports romance and Elle Kennedy will devour this book instantly. Delivering a classic romance hit, The Graham Effect revolves around Gigi Graham who's trying to qualify for the women's national hockey team, but to do so, she'll need help from Luke Ryder, her university's new hockey co-captain. The problem? It is their intense chemistry, which they can't seem to ignore even while fighting for what they each want in their lives. 
Release Date:
31 October
Read Now
What The River Knows
Isbale Ibañez
Not in the least into fluffy romance? Don't worry, we've got you covered. What The River Knows is an immersive historical fantasy that's set in Egypt. Full of adventures, a rivals-to-lovers romance and a dangerous race, this book is thrillingly intense. 
Release Date:
31 October
Read Now