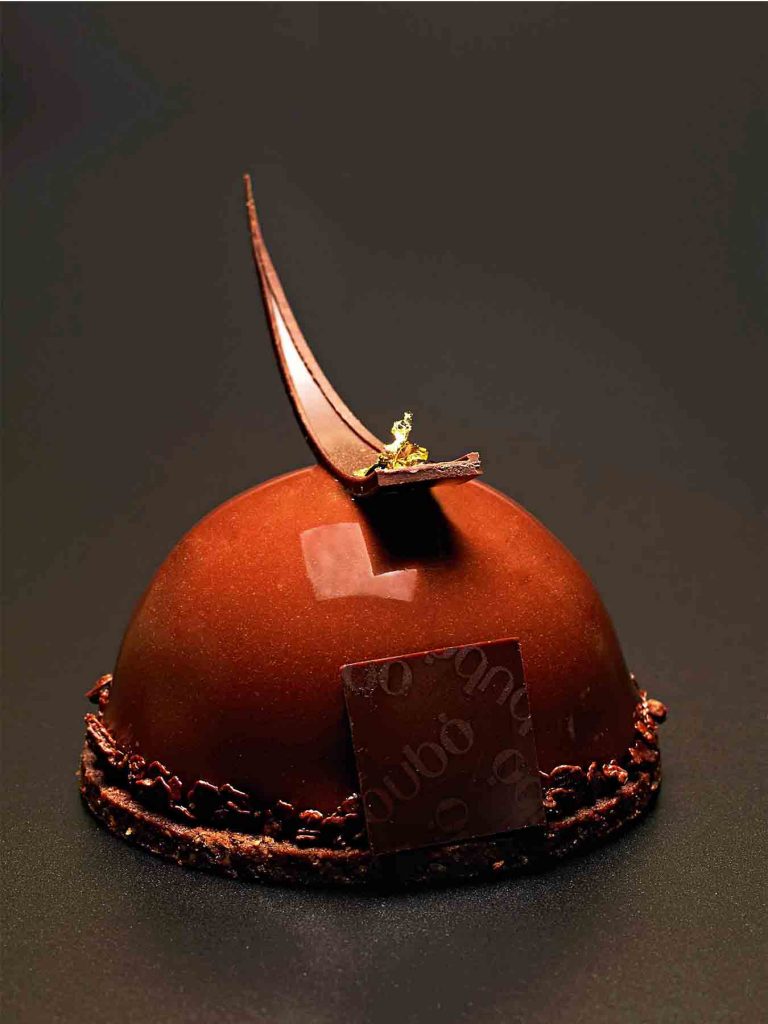 Cream of Guanaja by Bubó
BUBÓ CITY: BARCELONA Bubó, the brainchild of Charles Mampel, is a fine dessert haven rich in delectable chocolate delights and sugary confections. In the midst of all these delicate creations, the Cream of Guanaja reigns supreme as the true expression of chocolate in all its glory. Filled with irresistible 70 percent Guanaja chocolate ganache, covered in a glacier of seductive chocolate, its texture contrast comes in the form of a crunchy butter biscuit with cacao bean pieces as its base. Guanaja is the top-end range by French chocolate specialist, Valrhona, but if cocoa alone does not excite you, try Bubó's appetising array of liquids, semi-liquids, creams, and foams in glasses bursting with different flavours. Choose from delicious caviar to creamy mousse, light sponge to just a fine piece of chocolate. 10 Caputxes, Barcelona. Tel: +34 934 103 659. www.bubo.es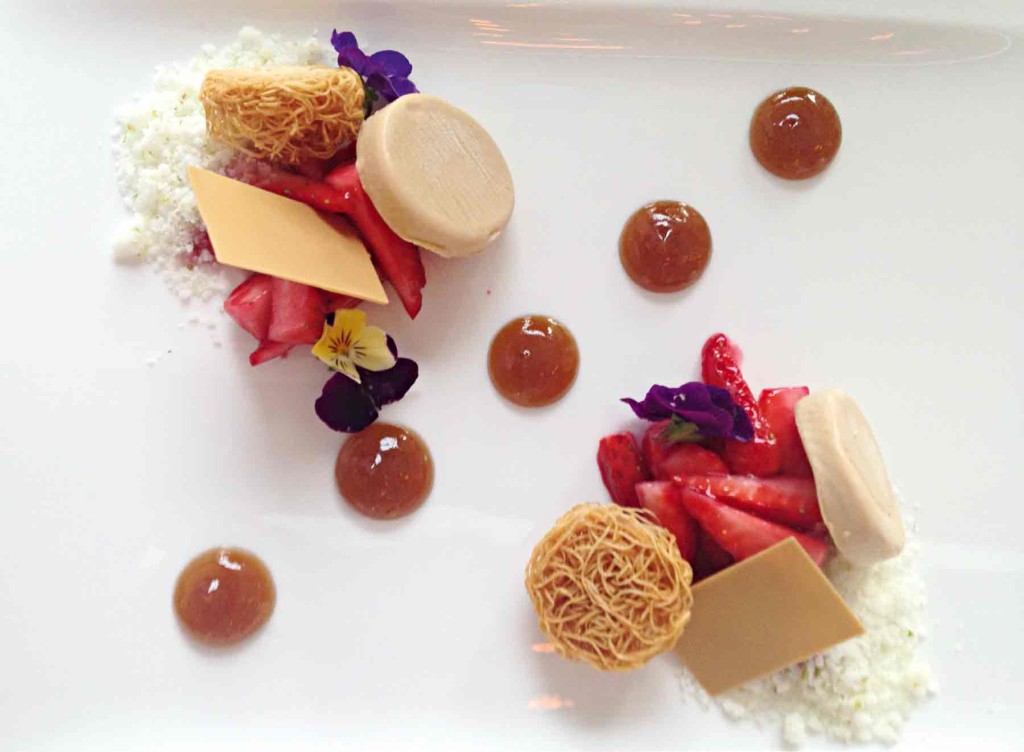 Raspberry-marinated strawberries
CANTALOUPE AT TROIKA SKY DINING CITY: KUALA LUMPUR Try raspberry-marinated strawberries and eucalyptus caramel, complimented by Kataifi, Lime Fizz sugar, Valrhona Dulcey Ganache, and Dulcey chocolate sheet. Level 23a, Tower B, The Troika. Tel: 03-2162 0886.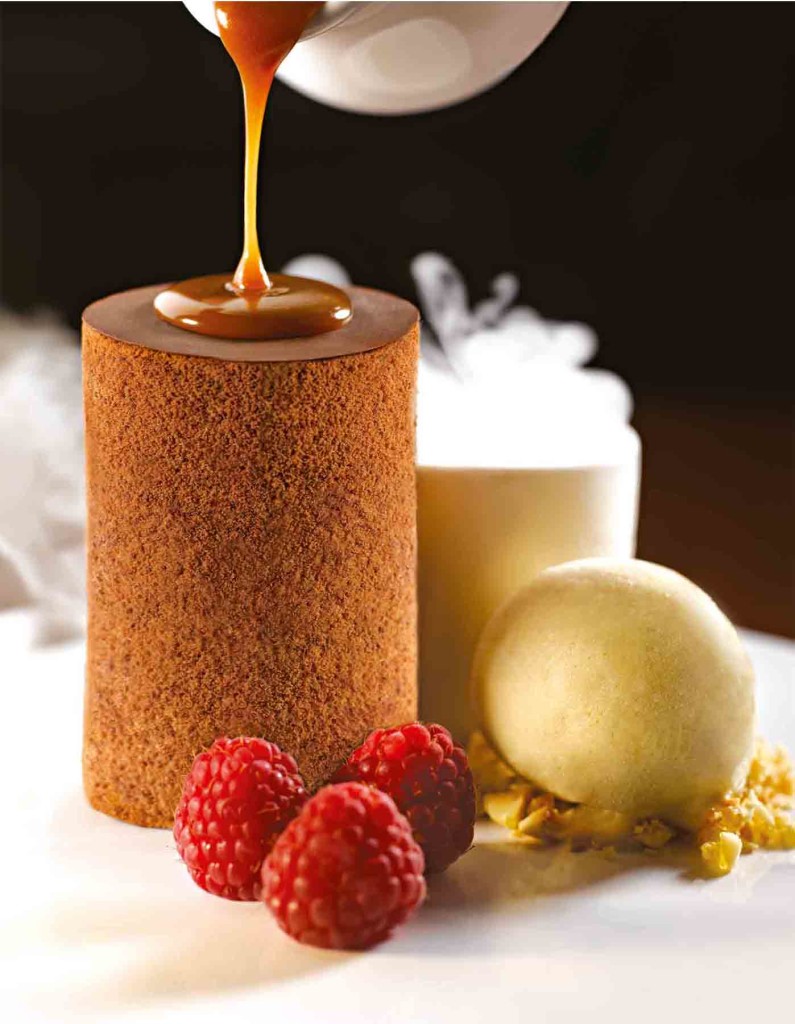 Chocolate Cake
THIRTY8 AT GRAND HYATT CITY: KUALA LUMPUR Smooth chocolate cake with lush banana ice cream served on a white cake stand with a dome lid, fogged up with dry ice. Truly the prima donna of desserts. 38th Floor, Grand Hyatt Kuala Lumpur, 12 Jalan Pinang, Kuala Lumpur. Tel: 03-2182 1234. kualalumpur.grand.hyatt.com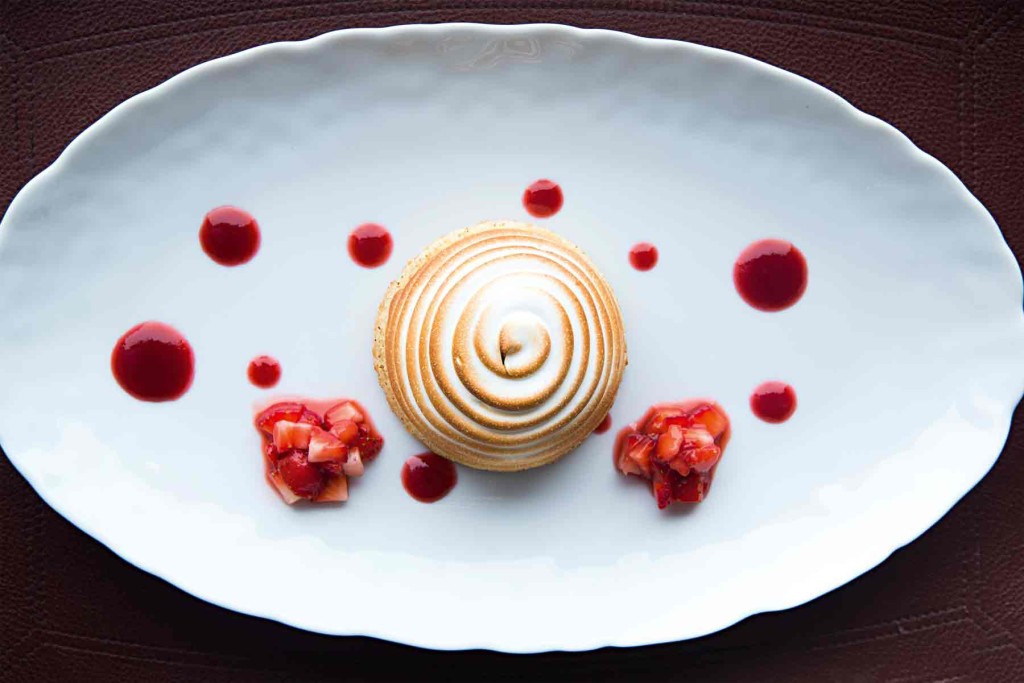 Strawberry Baked Alaska
CUT AT 45 PARK LANE CITY: LONDON Baked Alaska like no other by legendary chef, Wolfgang Puck. Tickle your taste buds with an artfully plated strawberry Baked Alaska with an indulgent white chocolate buttermilk cake and strawberry compote. 45 Park Lane, London. Tel: +44 20 7319 7467. www.dorchestercollection.com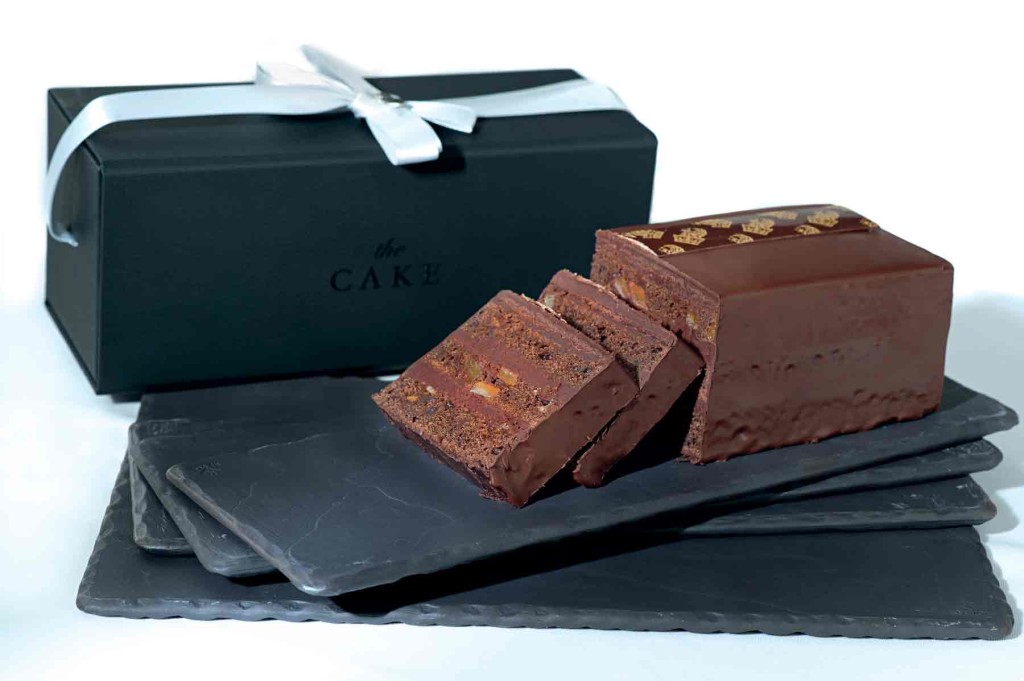 The signature Ritz-Carlton cake
RITZ-CARLTON CITY: WORLDWIDE A masterpiece of a cake covered in chocolate and layered with even more chocolate. The signature Ritz-Carlton cake has a rich dark cocoa flavour that is wonderfully balanced with bursts of orange. The Ritz-Carlton, Kuala Lumpur, 168 Jalan Imbi, Kuala Lumpur. Tel: 03-2142 8000.
www.ritzcarlton.com/kualalumpur