A year after its opening, French restaurant Entier continues to create avant-garde nose-to-tail fine dining experiences using its spirit of communal dining and concept of sharing. This season, Chef Masashi Horiuchi adds  new additions to further highlight dishes that bring about conversations of climate, environment, health and sustainability.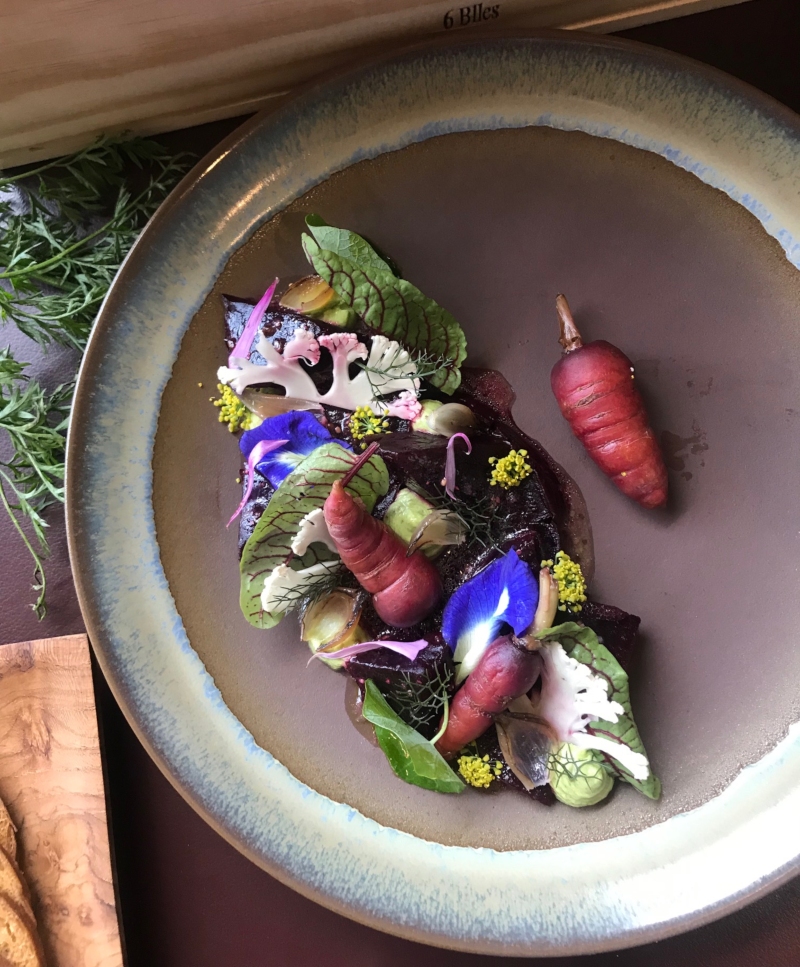 The vegetables provided by Weeds and More , a farm in Cameron Highlands that specialises in organic heirloom vegetables means the produce spends no more than five hours on the road, from farm to kitchen. These are beautifully displayed in Chef Masashi's Beetroot dish of Josper oven-baked beetroot, organic salad and highland vegetable pickles, sliced cauliflower, and dijon mustard vinaigrette. Inspired by famed Chef Michel Bras, who served his famed Gargouillou, prepared with 50 to 60 varieties of vegetable picked from the area near his restaurant, Chef Masashi's version is truly a tribute to our native highlands.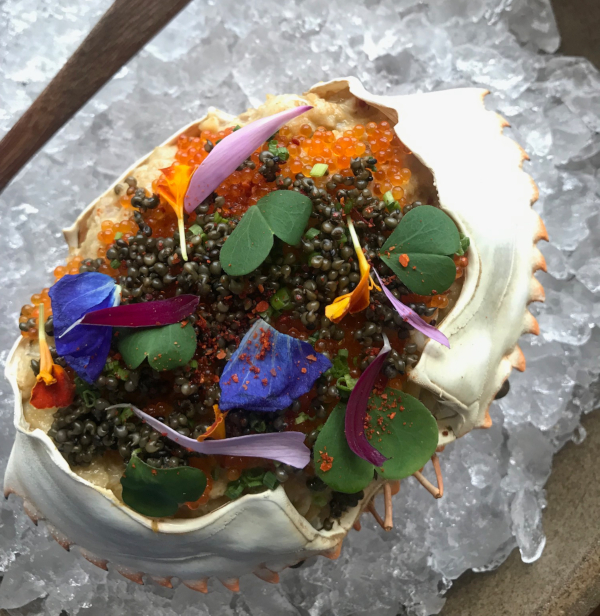 The cold mud crab is a definite star, especially for those with a penchant for stronger flavours. Marinated in curry mayonnaise and dark crab meat, the crunchy tobiko, and tonburi 'mountain caviar' combines sea and mountain, in one delicious spread to start the meal with, besides being incredibly 'gram-worthy.
The Anxin chickens were sourced from France, and air flown to Malaysia where they are reared in open, airy barns sans hormones or antibiotics. The taste of these 'happy' chickens are beautifully presented; the breast with black truffle roasted in salt crust dough, or confit leg with chicken fat mashed potato, gravy, mushroom sauce and herb salad.
Caught off the coast of Taiwan, the black tea-poached octopus is tender and comparable to its popular Spanish counterpart. Together with burgundy garlic butter, smashed basil potato, seaweed cracker and romesco sauce boasts memorable texture and aroma.
For the adventurous, opt for the Duck Head Pate—served duck-head and all on a platter in true Entier fashion, is made using using Bidor ducks from Ipoh, known for ts superior quality and tender aroma.  Similar to the Southwestern French delicacy Cou de Canard, the duck foie gras is deliciously accented with apricots and pistachio for a fresh spin this stunning classic.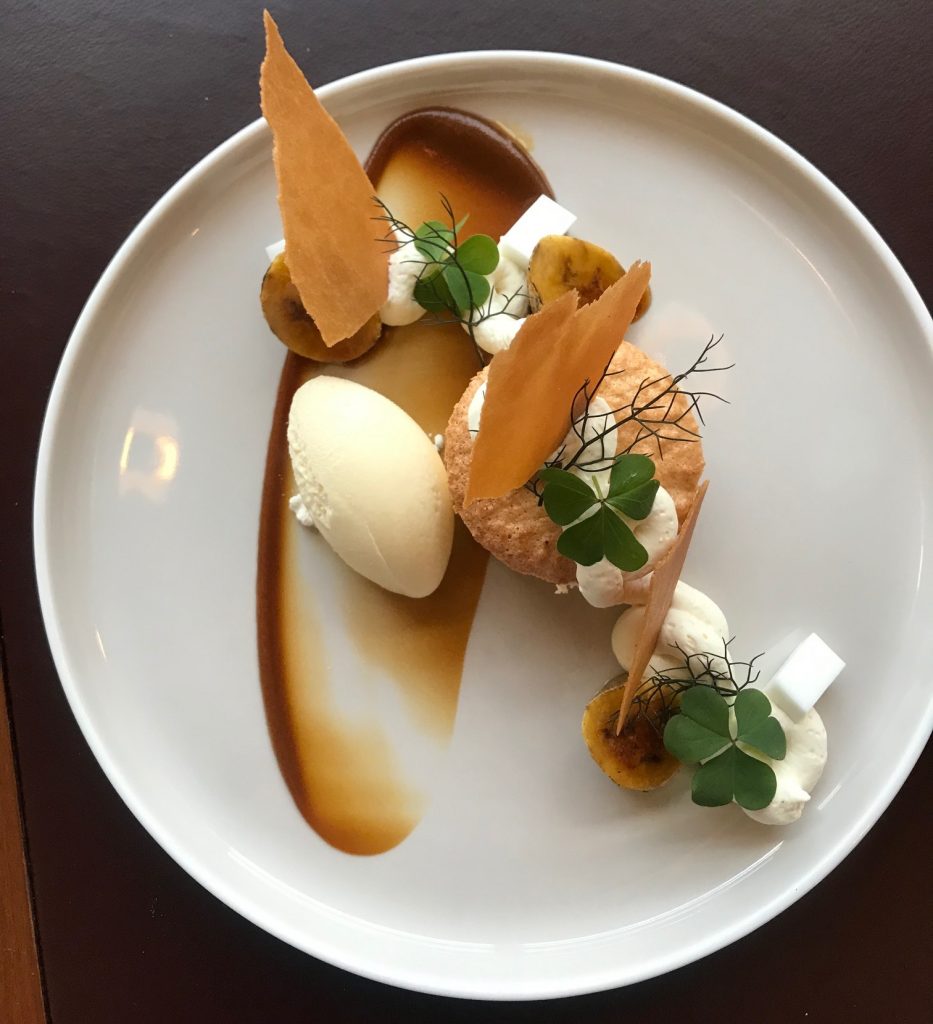 Finally, end things on a sweet note with the passion fruit mousse on coconut daquoise—from freshly plucked coconuts from Pahang.  Balanced with a semi-rich white chocolate Chantily cream, caramel sauce, and sliced organic local caramelized bananas, this finishing touch seals the deal.
Entier French Dining, Level 41 at Alila Bangsar, 50470 Kuala Lumpur. Tel: 03-2268 3819