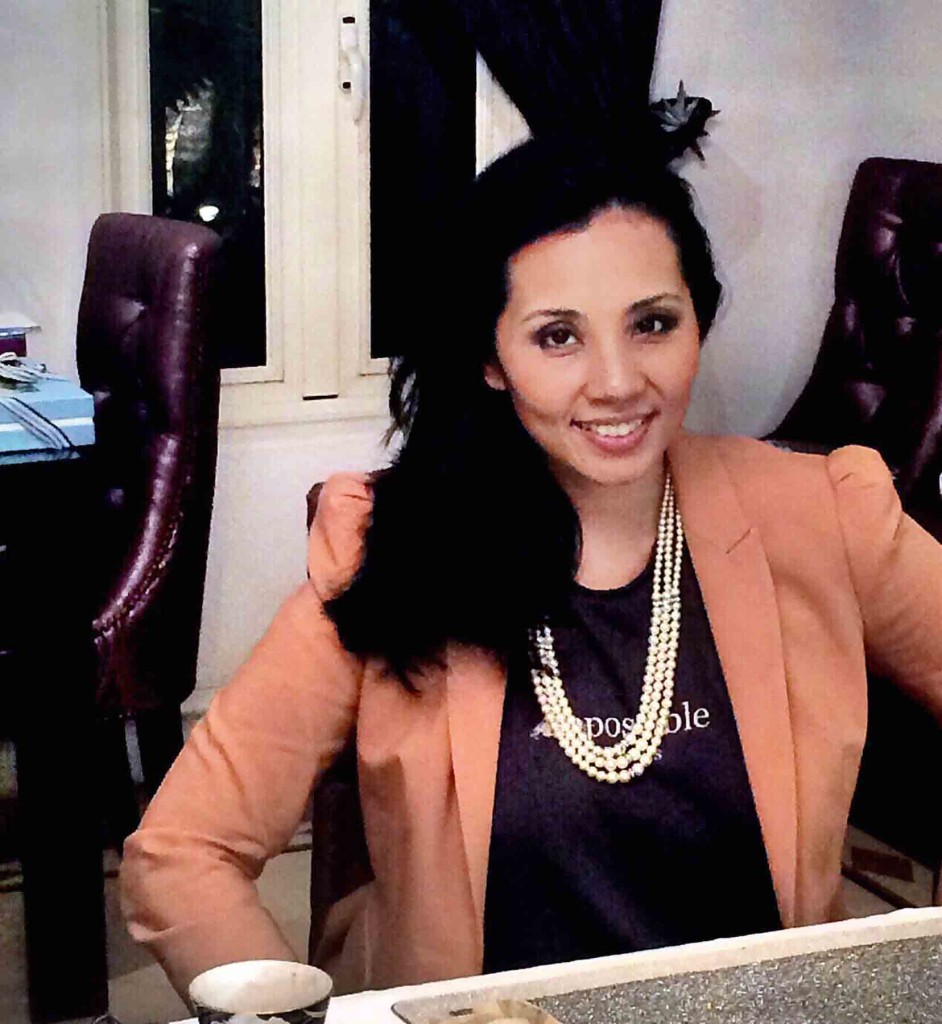 Tengku Asra Jehan
Tell us about The Spice Peninsula Co.
We're an all-natural gourmet snack and condiment line, inspired by the colourful food and fruit of our beloved nation.
And the story behind the name?
There is a romanticism to it. Peninsular Malaya was an integral port of call for the Spice Route since the 13th Century. The history of the trade between Europe and Asia resulted in a line of products rooted in the 'East meets West' ethos.
This passion for gourmet food began …
Thanks to my studies I was always abroad – Singapore, London, Hawaii,
and New York City – so food has been integral to my life's journey.
Signature dessert for tough days
Sweet mochi dumplings with gula melaka, vanilla bean, coconut, and a caramel filling with a dash of sea salt to balance the sweetness.
A whizz in the kitchen
I'm not great with savoury meals – desserts are my thing. I live with two 'masterchefs', my husband and my son. The former is a traditionalist and likes to keep his recipes as authentic as possible, while the latter experiments with everything. He once made a roast chicken stuffed with his own herb-and-lemon blend. They both inspire me with their ideas and creativity.
Go-to dinner-party menu
My husband's beef wellington wrapped in beef bacon with duxelles, Cipriani-style baked onions, and signature homemade apple crumble with custard.
Typical breakfast
Organic oatmeal and fruit with fresh juice. Now and then I spoil myself with French pastries.
Cooking playlist
Marvin Gaye; Motown classics.
Kitchen mantra
A kitchen should always be filled with laughter and joy. However, the most important rule is that it must always be clean, tidy, and well organised.
The Spice Peninsula Co. bestsellers
Chilli Caramel Cashews and Spiced Cocoa And Cinnamon Almonds, which are a delicious accompaniment to your daily latte or espresso.
Flavours of East and West
Combinations such as pineapple, banana, and coconut as well as pineapple, pomegranate, and mint are interesting. The use of pomegranate in our preserves is borne of our love of Middle Eastern delicacies. Pomegranate gives a delightful burst of flavour and I would love to fuse it with perhaps a dark chocolate recipe. Right now, I'm working on chocolate-dipped mangoes, and a range of East meets West-style gourmet sauces and confectionery. Available at Jason's Food Hall, Bangsar Shopping Centre; Village Grocer, Bangsar Village; Mercato, Pavilion KL and Hartamas Shopping Centre; Cold Storage, Suria KLCC and Great Eastern Mall; Hock Choon; and Jaya Grocer, Intermark Mall.