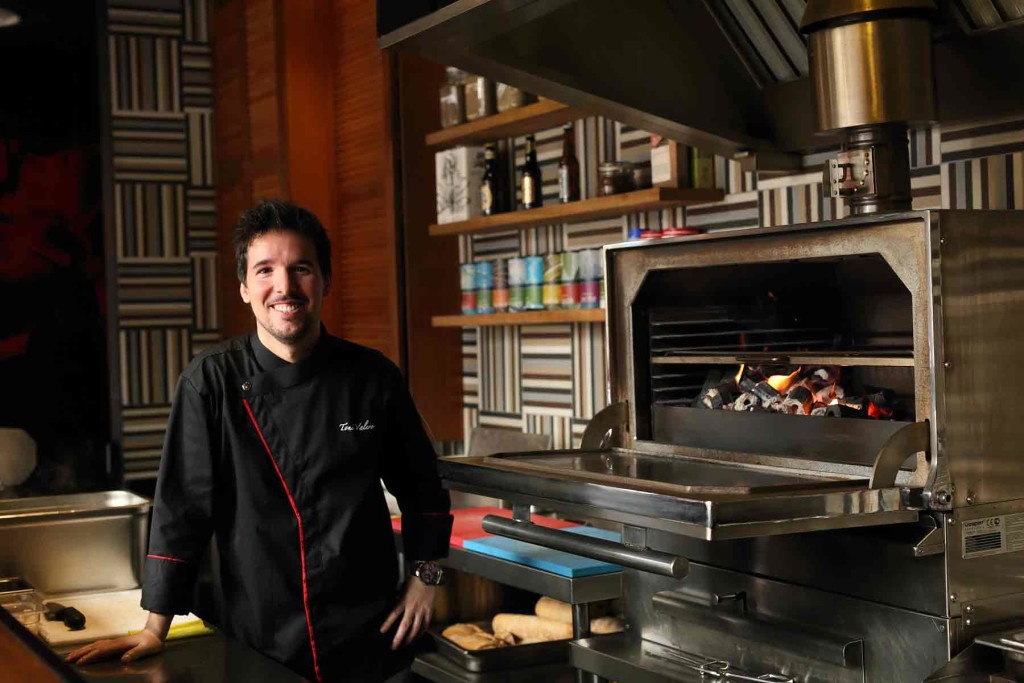 Chef Toni Valero Ruiz, head chef of Ohla Tapas & Cocktails
The heritage
I am influenced by Catalonian cuisine and that from the South of Spain, because my parents are from there. Most of my childhood summers were spent in the southern region and that is where my love for Iberico originated from. Mix that with my experiences mastered in Donostia, the mecca for tapas, Ohla is a wonderful mix of different parts of Spain.
Spanish cuisine
It is difficult to truly define what is Spanish food. But if we are talking about tapas, it's all about sharing food. It is the norm for us to go to bars, and share moments with friends and family over food and wine.
Perfect tipple
The Gin & Tonic at Ohla! It is made with Siderit, a gin from the north of Spain. The Rebujito cocktail is also a favourite. It is a sexy mix of sherry, vermouth, Sprite, calamansi, and mint.
Fusion surprise
Spaniards love their pork. This Chinese New Year, we created a special treat. I made Iberico suckling pig dim sum with skin made from fat instead of water.
Ohla's Tapas
Our menu is an eclectic mix of traditional flavours with a modern twist. In Spain we'd call it a gastrobar!
Michelin experience
Working at El Celler de Can Roca (three Michelin stars) and Mugaritz (two Michelin stars) were highlights of my career as a chef. But the pressure of these kitchens can slowly kill you. At Ohla, I bring my enthusiasm and experience of cooking. Here, we share our food culture with our customers and sometimes, if you are lucky, maybe a recipe or two as well.
Modern twist
I love cooking suckling pig in a sous-vide machine for 14 hours and then grilling it in the Josper (our charcoal oven from Spain). Classic flavours, new techniques!
The Crowning factor
We use the Josper oven (imported all the way from Barcelona) and sous-vide machines to create our tapas giving it that gastro tapas feel, and a less commercialised flavour of Spain.
Defining palate
My flavours are classic. I am not the kind of chef who mixes too many ingredients in one recipe, because most of the time it won't make sense. When you go to a restaurant, the first impression of a dish is the pretty plating but when you taste the food, even a KFC burger makes more sense.
Lunch bites
Exciting times! Ohla just began its lunch menu in March and everything is cooked the traditional way. Healthy, home-cooked food. Beef stew, salted cod fish, Spanish glutinous rice pudding, and more.
Ohla Tapas & Cocktails, Lot G-18, Ground Floor, The Intermark. Tel: 012-663 2651.