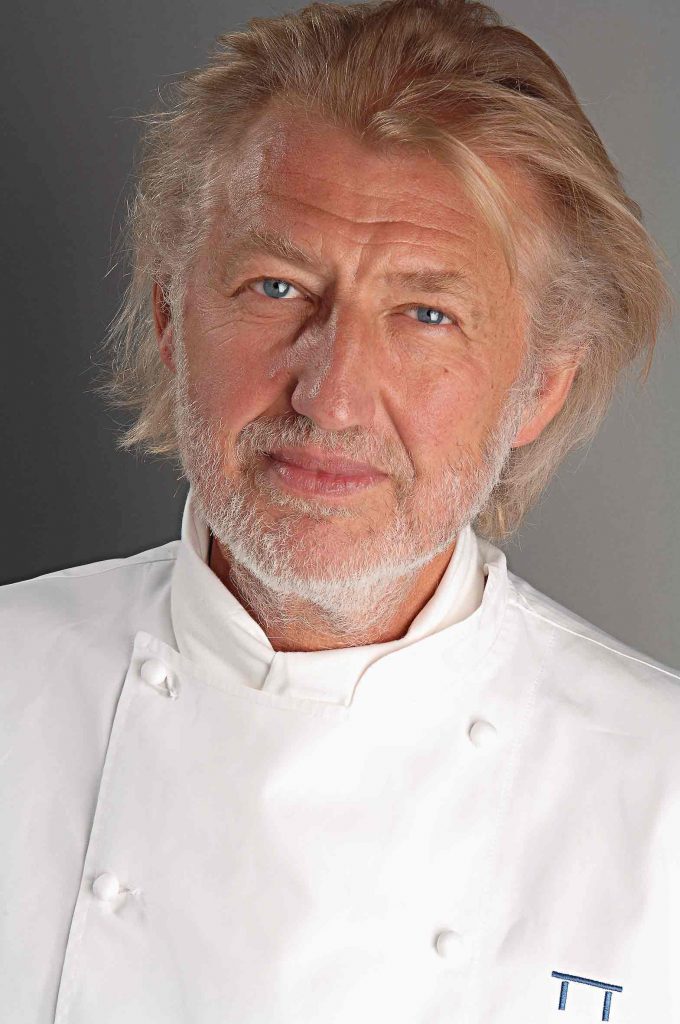 Pierre Gagnaire
How do you keep your creative juices flowing?
I remain completely focused on the heart of my work; eat, breathe, think, and live the cuisine.
Tell us about your latest creation.
It's a grilled seabass steak, on a black garlic purée served with two pigs' ears (the first is a kind of seaweed and the other is the part of pig's ear cartilage), accompanied by semi-salted anchovy fillets and a fresh cherry cut in small pieces.
A Pierre Gagnaire menu for entertaining at home?
There are no rules when it comes to entertaining at home. It all depends on the season: a unique dish of roasted meat, fish or shellfish along with different seasonal entrées set on the table. I pay close attention to the choice of wine I'm serving.
What do you think of the latest raw food craze?
It is good, interesting but dangerous.
Chefs you admire?
There are only two chefs who really left a deep impression in my memory: Frédy Girardet in Lausanne and Alain Chapel in Mionnay.
What inspires you to create amazing dishes?
Products, encounters, or a sensation linked to the environment.
With new restaurants all over the world, how do you make sure the Pierre Gagnaire touch is felt all around?
I am extremely close to my teams and I've been very lucky to have built a really spirited community that enables me to maintain and develop my own savoir faire.
Strangest ingredient you've cooked with?
A Saint-Yrieix pig, which has an almost 20cm layer of fat. This piece of meat is really incredible but also very complicated to cook.
Who would you collaborate with?
François-Joseph Graf. He designed the most beautiful restaurant, L'Ambroisie at Place des Vosges, Paris.
Artist you most identify with?
I would say Cy Twombly.