Chef Amin Mohd Saidin, executive sous chef at Troika Sky Dining, talks pasta, eggs, and the unspoken rule of wine pairing.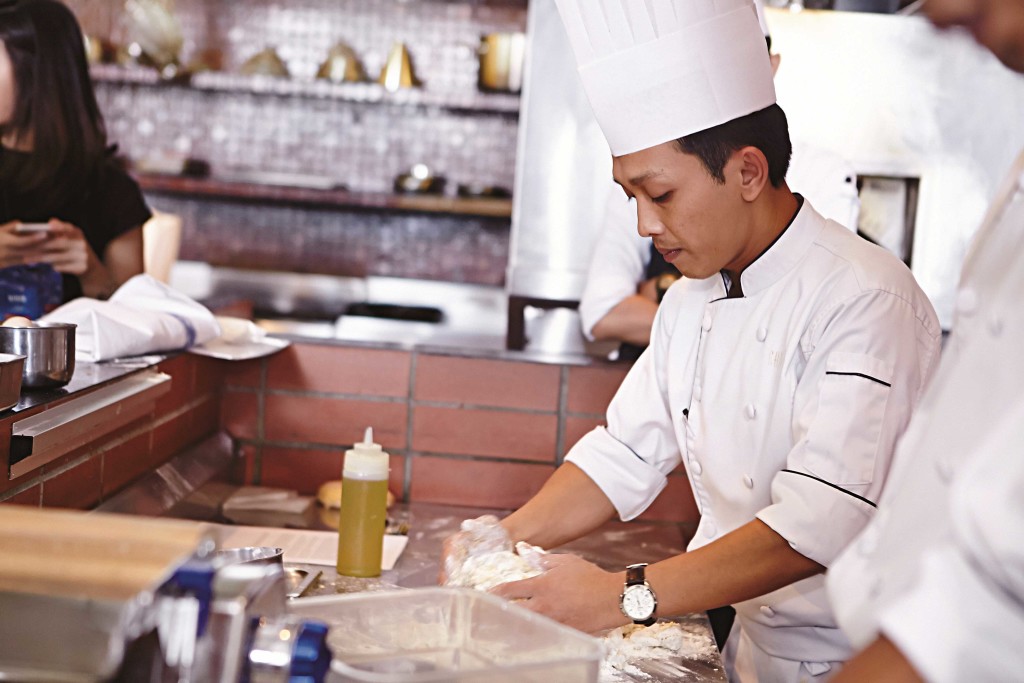 Chef at work
Take us back to the moment when you first discovered your passion
for cooking.
Since I was young, I've always enjoyed cooking, and my mother is my greatest influence in the kitchen. She didn't just teach me how to cook, but also taught me values and traditions that I would use to this very day.
Why do you enjoy conducting the Strato Masterclass?
I always believe that knowledge should be shared. At the same time, I get to educate people about the benefits of quality ingredients, and that is very important in Italian cooking.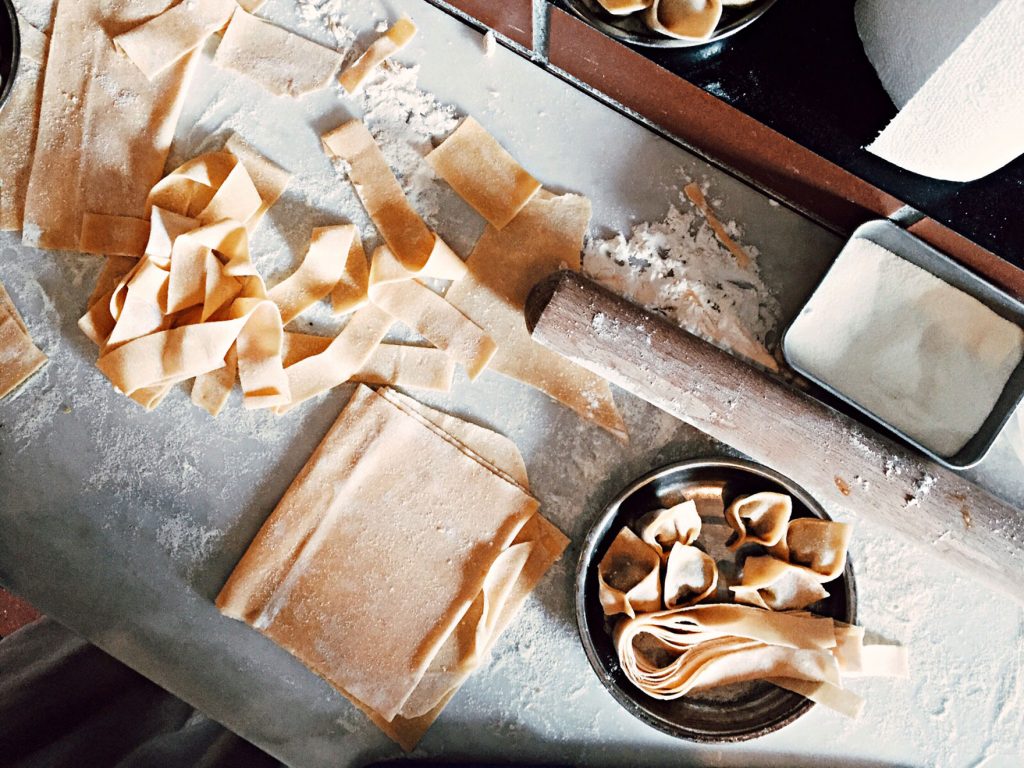 Pasta making session at Troika Sky Dining's Strato
The Masterclass indulges participants in the knowledge of making various types of pastas from scratch. Why is it important for people to learn the art of making them?
At Strato, we make fresh pastas from scratch every day. This way, we maintain a consistent quality in our dishes. It may seem to be intimidating at first, especially if you're not used to working with flour and water. But it's also an imminently achievable skill, and once you're comfortable with the basic technique, there's really no reason why you can't reap the rewards on a regular basis. Fresh pasta is definitely worth the effort.
What is the most essential item you always have in the kitchen?
For me, it will have to be salt and pepper. Seasoning food to the correct level is crucial, and salt actually has the ability to make food taste more like itself.
What are some of the dishes best paired with the two best wines in the house?
Tenute Silvio Nardi Rosso di Montalcino, Tuscany, a medium-bodied wine with hints of spicy black cherries, plums, vanilla, and oak notes. This is best paired with seafood dishes such as cacciucco and lobster linguine; Franz Haas Sofì Müller Thurgau 2013, a light wine with a perfect balance of fruity sweetness and acidity, is best paired with light appetizers, such as fresh mussels and clams, and calamari and prawn salad.
What is the unspoken rule about wine pairings?
You do not want a battle of flavours and textures between the two as that detracts from the entire dining experience. Choose a simple wine for elaborate culinary efforts, and a more complex wine for simpler fare. Also, champagne is perfect with anything salty!
What are the similarities between Italian and Malaysian cuisines that can play to your advantage?
The best Italian cooking are ones that come straight from Mama's kitchen! Love and heartiness are two key ingredients to a delicious and refreshing dish of pasta. This is very similar to Malaysian cuisine – you'll find homemade recipes that have been passed down through generations that will always bring a sense of nostalgia.
www.troikaskydining.com