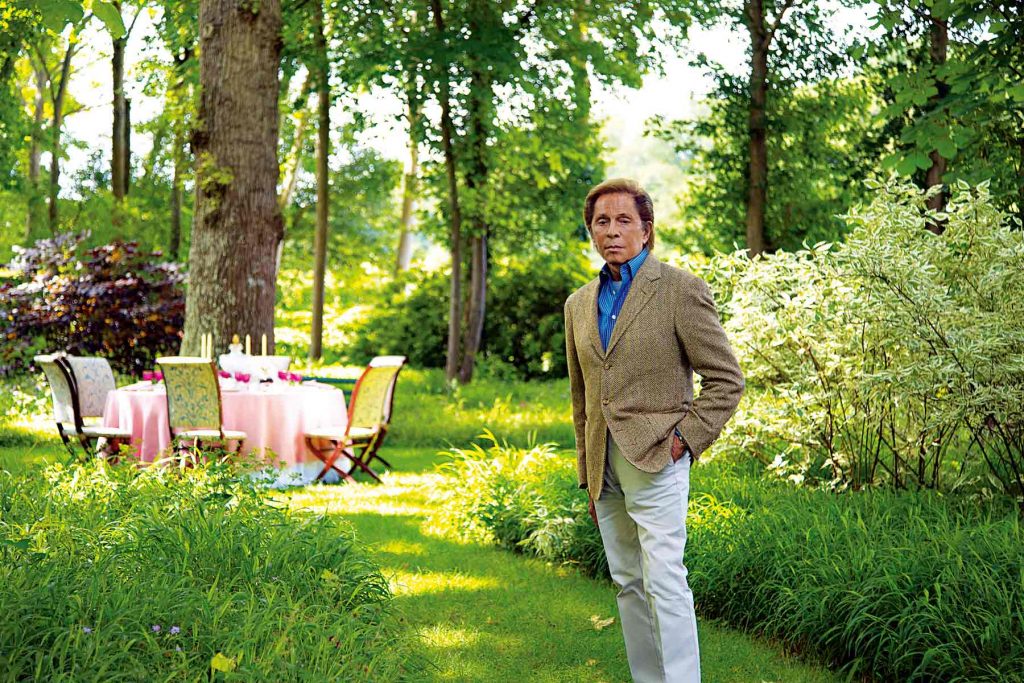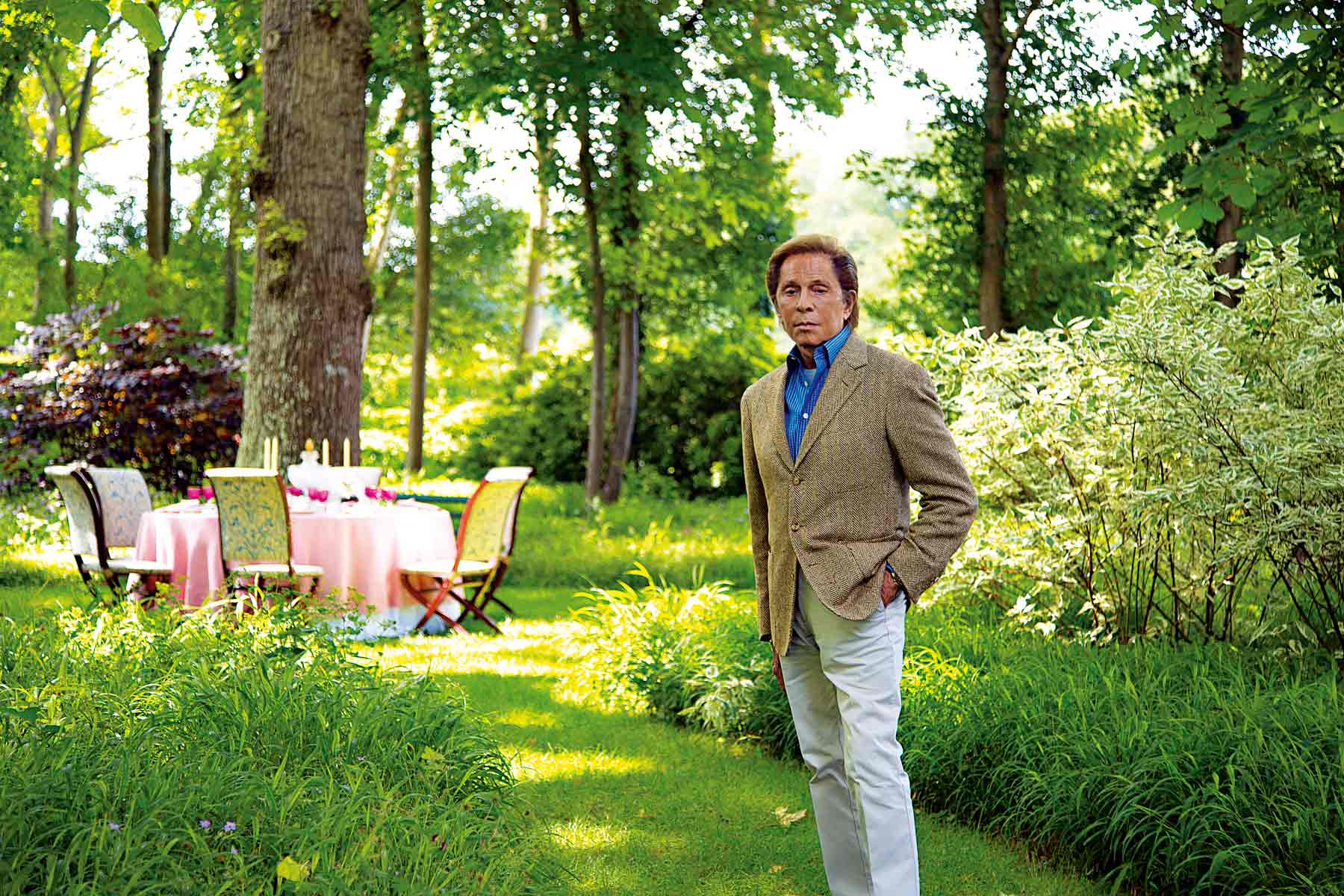 Wideville, Valentino Garavani invites his guests to his gracious table set for afternoon tea in the garden.
The secret to hosting magnificent parties?
Organisation, plus the perfect list of people: interesting and important friends, people who know how to enjoy themselves. Also, beautiful invitations, tables, and food.
With all the grandeur, how do you personalise a party?
I try not to have to grand tables. One particular object could be very rich, but then the flowers next to it should be far less opulent.
Themed parties?
Sometimes it is fun to dress up. I personally very seldom do it, but there are times when I've attended parties with themes and they were great fun. My friend Allison Sarofim has the best Halloween parties in New York.
An unforgettable Valentino Garavani soirée?
The festivities of my company celebrating 45 years. It was three days of parties in magical Rome in June 2007 and there were 700 guests from all over the world.
Definition of beauty?
I like beauty in the classical way, something that gives emotion but also harmony.
When did your fascination with parties begin?
I have always been spellbound by the way people entertain, since I was very young. I would observe and imitate, maybe; I learned a bit and I created a bit.
The best place for unique table settings?
Auction houses are very often an amazing source for very special pieces. My favourites are Meissen and Herend.
How to create a menu for each dinner party?
It depends on the occasion. There are dinners where you need a more elaborate menu and occasions where a simpler and shorter menu is perfect.
Your experience working on Valentino: At The Emperor's Table?
It was strange, to see yourself on the screen in your place of privacy. I have never allowed it before. In the end people loved it, so I did, too.
Dream guest list?
I miss my friends of the past … Diana Vreeland, Jackie Onassis, and Elizabeth Taylor. They were personalities of such a stature that any dinner was the most exciting.
Your go-to haven for crystal ware?
I love crystal. Yellow glasses from Ireland mixed with heavy dark crystal from Bohemia, and the light Venetian ones. A table can have different glasses!
What is the art of entertaining, in your opinion?
Fun, great conversation, and exceptional food and wine with wonderful friends.
A classic menu at one of your events?
I am Italian and most of my friends expect Italian food. Even if my chef is French he has learned the best Italian food. In my book there are many Italian recipes by him.
Flower arrangements?
All flowers are great, it depends on the room. I personally like the same flowers in a vase. I don't really like a bouquet of different flowers with too many contrasting colours.
Is crafting a soirée the same as creating a collection?
Haha, no … much simpler. Creating a collection takes a few months – a dinner party takes a couple of days. You have beautiful homes around the world. Do you spend time in every one of them every year? Of course! Sometimes I wish I could spend more time in some of them, especially my home in Gstaad.
Who have been your most exciting dinner guests?
In the course of my career, I have had many interesting people around me. It would be difficult to mention a person or two. I can only say that, the most entertaining guests are the most sought-after the world over.
Interview: Sharmita Summugam