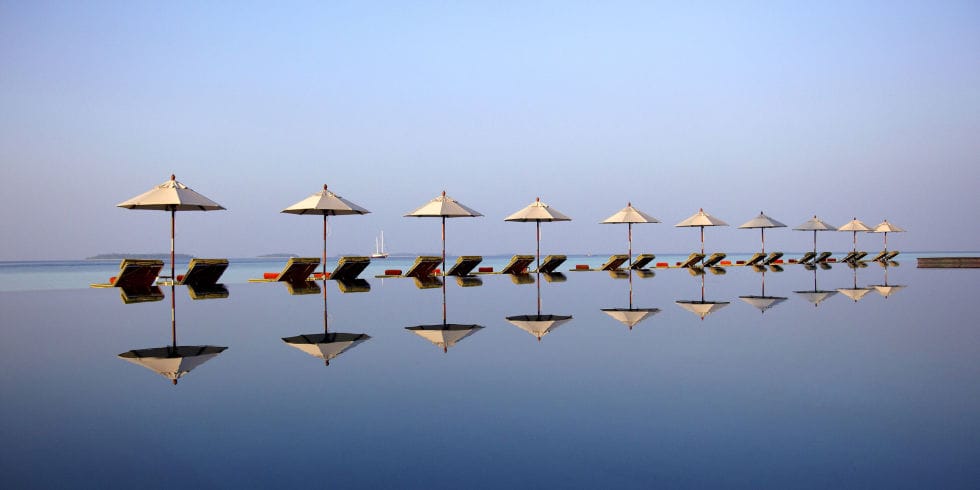 This summer, the footballer Lionel Messi chose to honeymoon with his extended family, rather than just his new wife. In an increasingly fast-moving world, multi-generational travel offers a chance to step off the wheel and spend time with those who matter most. For parents, taking the grandparents potentially means free childcare. It's also the perfect way to celebrate a milestone birthday, a retirement or an anniversary. Whatever the reason, quality time with your loved ones is a given. Here are some suggestions.
5. Curtain Bluff, Antigua
This family-run Antigua hotel recently benefited from a £10 million makeover, which thankfully wasn't subsequently undone by the recent hurricanes in the Caribbean. Additions include plunge pools in every Signature Suite and a new concierge service.
For the kids: the complimentary kids' club will keep children of all ages entertained from dawn until dusk, with a special division for independent-minded teenagers in the form of a games room. There's also free daily snorkelling.
For the parents: unlimited watersports and unlimited cocktails (a winning holiday combination). The world-renowned tennis centre often has passing pros calling by to assist with guest tuition. The all-inclusive price means that parents can keep facilitating extra ice-creams without having to worry about mounting check-out bills.
For the grandparents: if backhand improvement on the tennis courts doesn't appeal, try afternoon tea with Caribbean cakes and an impressive selection of teas, or just take a time-out on your balcony, which is guaranteed to have views of the sea.
From about £605 a room a night, plus tax (0800 051 8956; curtainbluff.com).