Don't be surprised when you hear seasoned travelers (and shoppers) refer to Shanghai as the "Paris of the East." While the two cities have many differences, they have much in common on the fashion front; Shanghai (like the City of Light) is a shopper's paradise. As China's style capital, Shanghai is home to a population of insatiable shopping addicts—and the fashion landscape is primed to cater to their favorite pastime. This bustling metropolis has become one of the most cosmopolitan cities in the world, with all the luxury brands you are already familiar with…and then some. Expect streets lined with luxury labels, boisterous plazas, colorful open-air markets, glitzy malls and trendy unique boutiques.
The endless luxury offerings make sense once you consider the stats: more than half of the world's retail development resides in China, with 35 million square feet currently under construction in Shanghai alone. Major roads like Huaihai Road and West Nanjing Road are lined with shiny new malls—which are home to glittering flagships for key labels like Prada, Chanel and the like. Boutique luxury brands to love—like Isabel Marant and Victoria Beckham—fill the racks in department stores like Lane Crawford. In addition, expect to find edgy international shops, like 10 Corso Como and Dong Liang, curating a completely unique retail experience for their demanding clientele.
If you're heading to Shanghai, sharpen up your bargaining skills and increase your credit card limit. Warning: You may need to buy some additional suitcases at the end of your trip. Here, our expert tips to shopping this complex and exciting retail Mecca.
WHERE TO STAY
The PuLi Hotel & Spa: 1 Changde Road, Shanghai, China, 200040.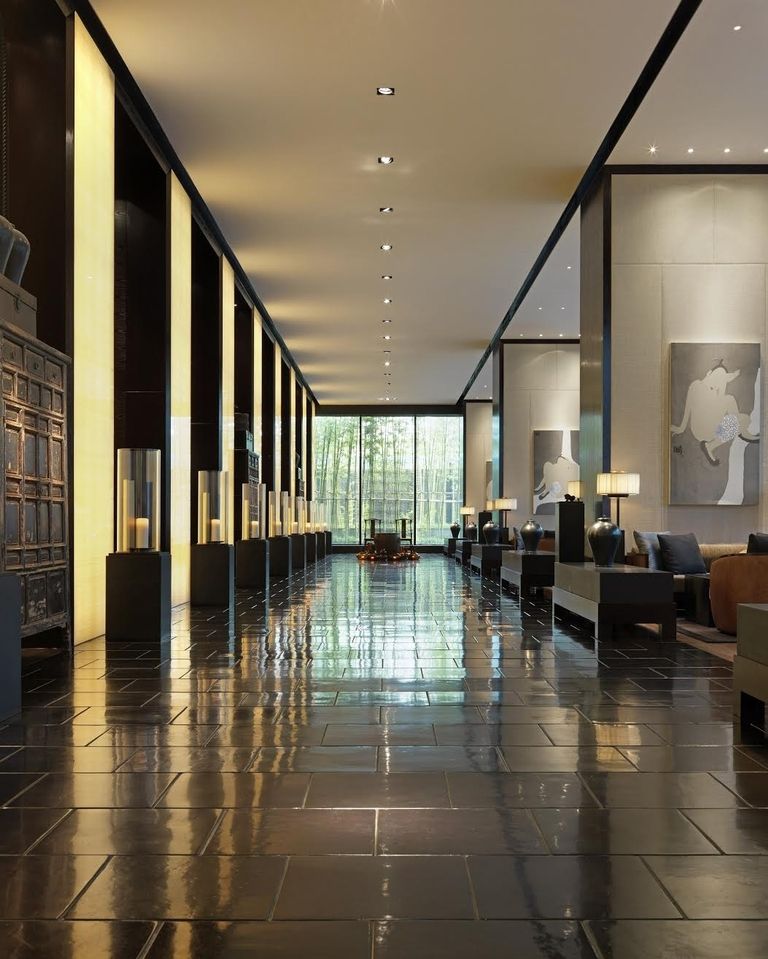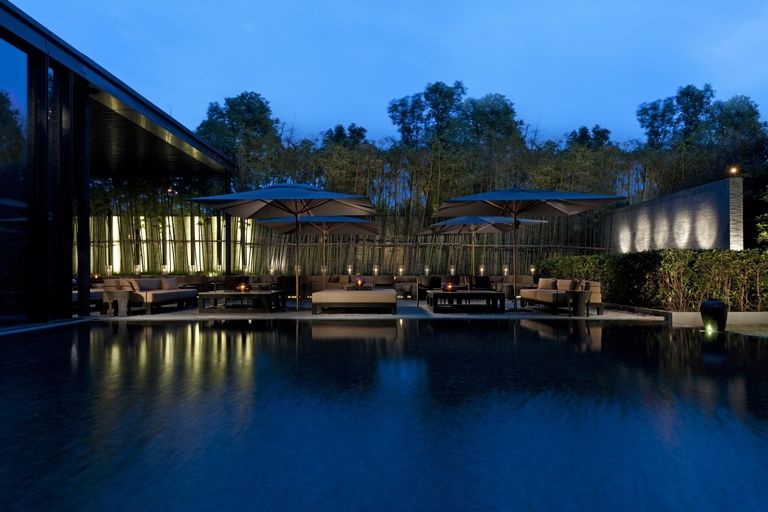 This hotel is practically a hidden luxurious oasis, located right across the street from the famous Jing'an Temple. The PuLi is the perfect hideaway right in the heart of the Shanghai hustle and bustle. The lobby is all about high-end minimalism, with sleek black stone floors, Chinese antiques and the iconic Long Bar. The rooms match the entry's sleek and sensual vibes, with inviting soapstone bathtubs, rich wood furniture and crisp white linens. People watching here is priceless; hit the Long Bar for a cocktail, or dine at the Michelin star restaurant, PHÉNIX eatery & bar. Be sure to make a traditional Chinese massage appointment at Anantara, where you are bound to relax in the stunning 82-foot candlelit indoor pool or the series of jet pools and saunas. This is the tranquil respite visitors and locals alike spend the night after a day of hitting the shops.