Don't be surprised when you hear seasoned travelers (and shoppers) refer to Shanghai as the "Paris of the East." While the two cities have many differences, they have much in common on the fashion front; Shanghai (like the City of Light) is a shopper's paradise. As China's style capital, Shanghai is home to a population of insatiable shopping addicts—and the fashion landscape is primed to cater to their favorite pastime. This bustling metropolis has become one of the most cosmopolitan cities in the world, with all the luxury brands you are already familiar with...and then some. Expect streets lined with luxury labels, boisterous plazas, colorful open-air markets, glitzy malls and trendy unique boutiques.
The endless luxury offerings make sense once you consider the stats: more than half of the world's retail development resides in China, with 35 million square feet currently under construction in Shanghai alone. Major roads like Huaihai Road and West Nanjing Road are lined with shiny new malls—which are home to glittering flagships for key labels like Prada, Chanel and the like. Boutique luxury brands to love—like Isabel Marant and Victoria Beckham—fill the racks in department stores like Lane Crawford. In addition, expect to find edgy international shops, like 10 Corso Como and Dong Liang, curating a completely unique retail experience for their demanding clientele.
If you're heading to Shanghai, sharpen up your bargaining skills and increase your credit card limit. Warning: You may need to buy some additional suitcases at the end of your trip. Here, our expert tips to shopping this complex and exciting retail Mecca.
MUST VISIT MALLS
Plaza 66: 1266 Nanjing W Rd, NanJing XiLu, Jingan Qu, Shanghai Shi, China, 200000.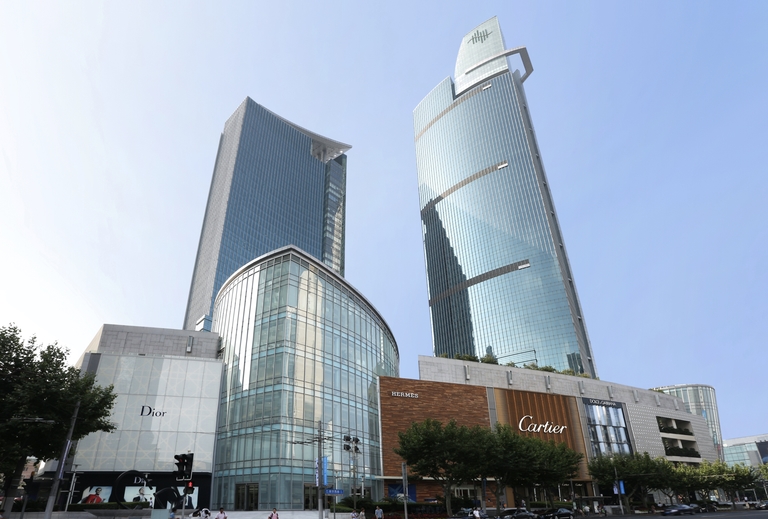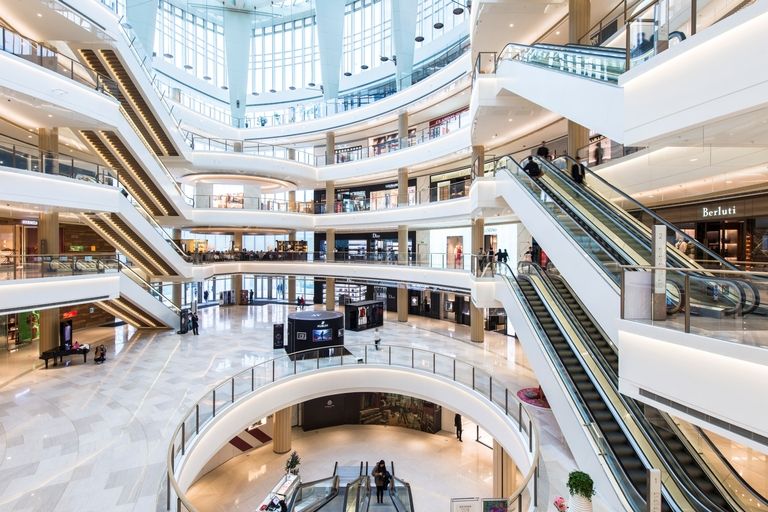 Ritzy, luxury mall Plaza 66, which is owned by Hong Kong property developer Hang Lung Properties, is one of Shanghai's top shopping destinations for the mega-rich and ultra-wealthy. Their recent re-opening in September welcomed new dining options to the impressive lineup of designer flagships and stores, including Marea, a two-Michelin-star restaurant by Chef Michael White, and Le Reve, a perfect spot for afternoon tea. For big spenders, the mall introduced an exclusive VIC (very important customer) Lounge for the mall's most elite clientele. The VIC Lounge allows for private runway shows, tastings and personalized shopping events in the newly designed space, or on the 6th floor rooftop for sweeping city views. While here, be sure to check out the newly revamped four-floor Louis Vuitton boutique, complete with a scent bar and monogram stations on the main level and an invite-only space on the top level. If designer shopping is what you're after, Plaza 66 has all your needs under one roof.
Jing An Kerry Centre: 1515 Nanjing W Rd, Jingan Qu, Shanghai Shi, China, 200000.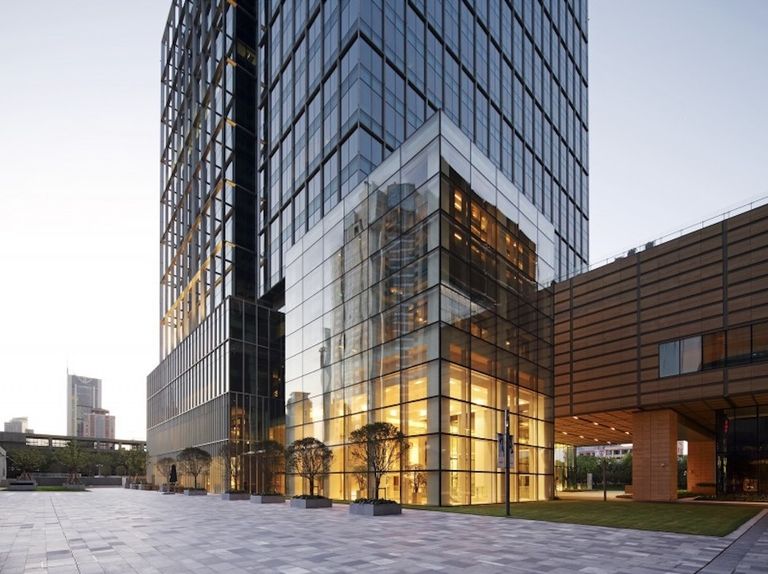 Opened in 2014, this shopping center spans a whopping 4.8 million square feet, comprised of luxury shopping, dining, a Shangri-La hotel and residences, office space and, randomly, an old house-turned-museum where Chairman Mao supposedly once stayed. Here, you will find the usual suspects brand wise, along with a mega supermarket in the mall's basement. If you don't fancy the big names and you're interested in emerging local designers, it's worth checking out InShop (1605 Nanjing West Road) in the ground level of Jing'an Temple metro station. Despite the rather narrow space and metro station surroundings, the small stalls present a surprisingly impressive showcase of under-the-radar local brands, concept stores and off-season outlets. Look out for brands like Where What Who, May J, Content, Liu2, Kraken, GöteGöta and Neither Nor, where you're bound to find a few gems your friends at home will covet.