Disguised by it's low-key luxury, smaller size and relative newness to the field (or more appropriately ocean! ) is Fushifaru. Sitting in the Lhaviyani Atoll, a swift 40 minute seaplane journey north of Malé, lies a pocket-sized paradise. It may come much smaller than most Maldivian resorts, however with it's white washed oceanfront, deep azure waters and abundant marine life, it's easy to see why this modest atoll is quickly becoming known through the vacationing elite.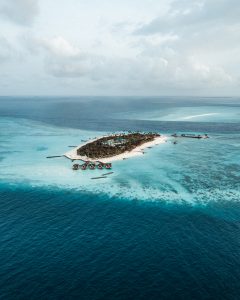 The island is made up of 49 unique villas. Each peak-roofed wooden chalet draws inspiration from their location on the island, ranging from beach, pool beach or a water villa; each with the option of sunrise of sunset. With simply furnished interiors, extremely comfortable beds and an outdoor bathroom of dreams our beach villa was subtly sublime.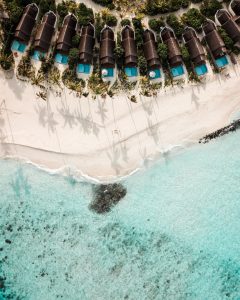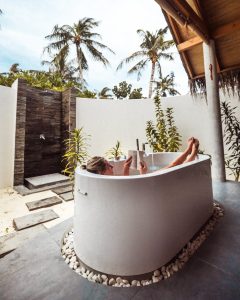 Confetti-coloured fish, friendly reef sharks and occasional rays and turtles inhabit close to the island, so grab your free snorkel and get swimming!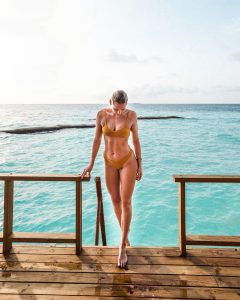 Alternatively check in with the renowned diving centre to enjoy a deeper experience. A short boat ride from the island lies heaven part 2 – The Sandbank. Book a private escape to wind away the hours or head over for a spot of lunch with a restaurant prepared sandbank picnic.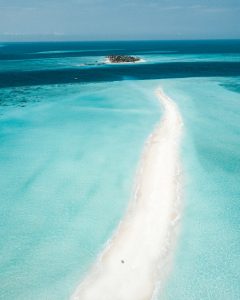 Fushifaru houses 2 main restaurants, a buffet style at Korakali and an A la Carte at Raakani Grill. In-villa dining is also available as is dining almost anywhere you choose; romantic candlelit dinners, beach picnics, end of pier table for two; the island is your oyster!
Relax and rejuvenate at the islands Heylhi Spa. 5 rooms cater to both couples and individual treatments, all complete with outdoor bathrooms and a communal plunge pool submerged in the spas' fragrant foliage.
Island hammocks, palm-tree swings and in-pool loungers are all perfectly positioned around the island for you to fully unwind.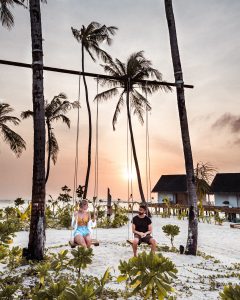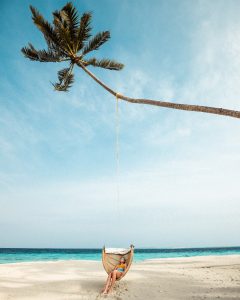 You may be able to circle the entire island in around 15 minutes flat, however what it lacks in size it makes up for in breathtaking shores, diving centre and a neighboring sand bank for further anonymity.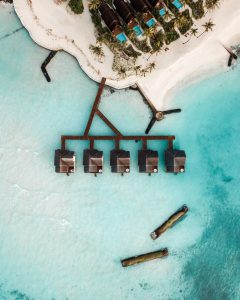 Take a trip to Fushifaru and fully feel like you again.
Don't believe us? Watch the video below and see for yourself.
River and Corinne are travel journalists who are snapping and writing their way through the world. They run a travel website called NorthSouth Travels where you can follow their adventures and gawk at stunning photos that will sure leave you in a state of wanderlust.