The multi-hyphenated supermodel collaborates with Max Mara for a special
A.W.ORLD By Alek Wek

capsule collection inspired by her roots, and designed for the cosmopolitan woman of the world.
images: Max Mara
As one of the most recognisable faces in fashion, Alek Wek is a global icon. A Goodwill Ambassador to The United Nations High Commissioner for Refugee, Wek fled the civil war in her native South Sudan and arrived in London in 1991, where she would go on to study Fashion Business at the London College of Fashion before being discovered by a model scout when she was 18.
Her rise as one of the world's most influential supermodels in the mid-'90s served as a pivotal point in fashion, ushering in a greater call for diversity and representation as she challenges our traditional standards of beauty through her many magazine covers, campaigns and runways for labels the likes of Chanel, Christian Lacroix, Hermes, Kenzo, Ralph Lauren and Balenciaga.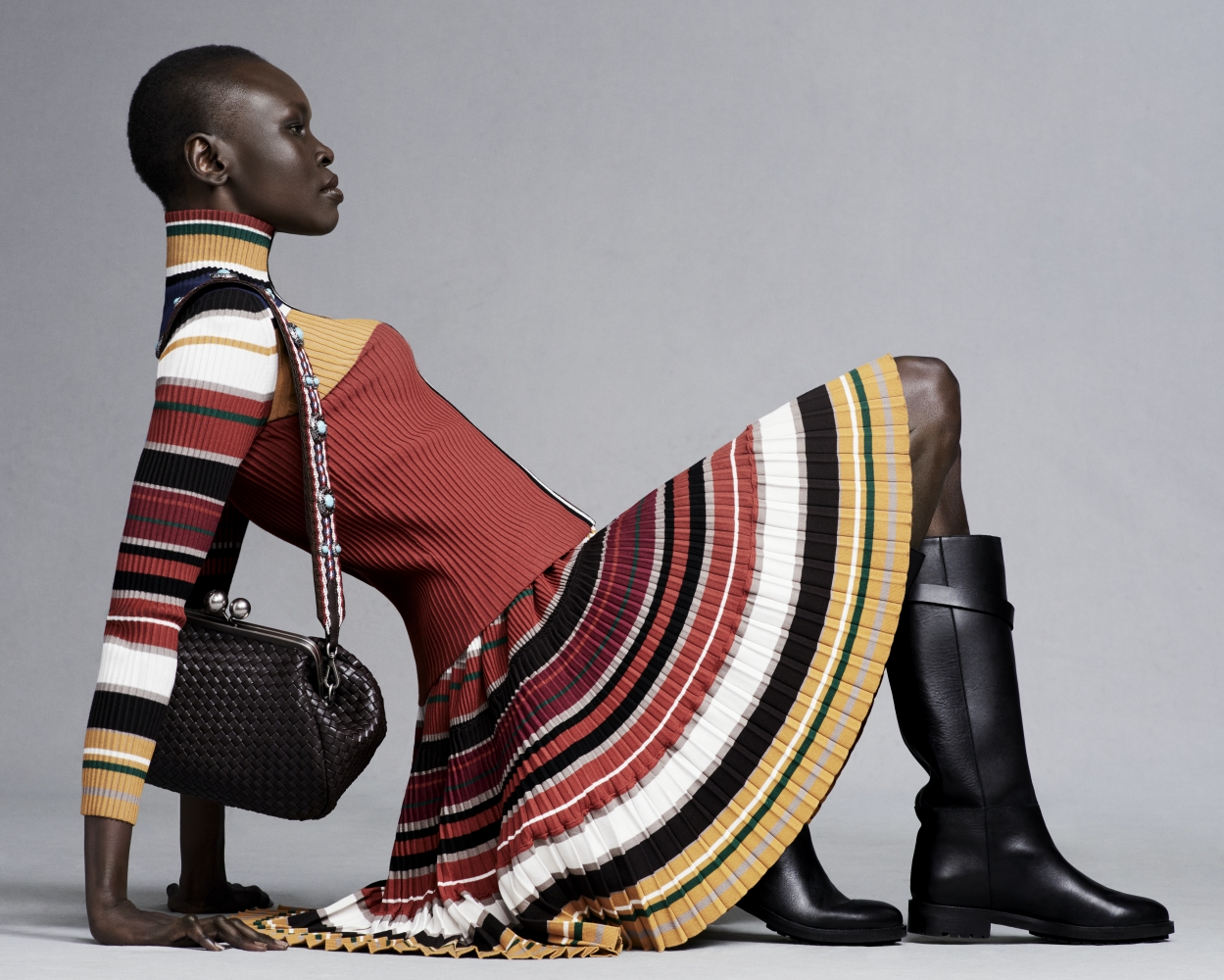 Now also an accomplished designer, artist and author, Wek is the latest creative force to lend her distinctive point of view to a special capsule collection by Max Mara. Presented as the Signature Collection from the Weekend Max Mara line, this Autumn/Winter '21 collection sees Wek interpreting the Max Mara house codes with her own aesthetics, channelling her South Sudanese roots and cosmopolitan cool in the collection.
Titled A.W.ORLD By Alek Wek, the collection comprises of city staples that infuses "African culture with a London calling vibe and a touch of Boho." Exuberant and candid, Alek Wek takes some time out for this exclusive chat with Harper's BAZAAR Malaysia, to talk about her inspirations and hopes for the collection.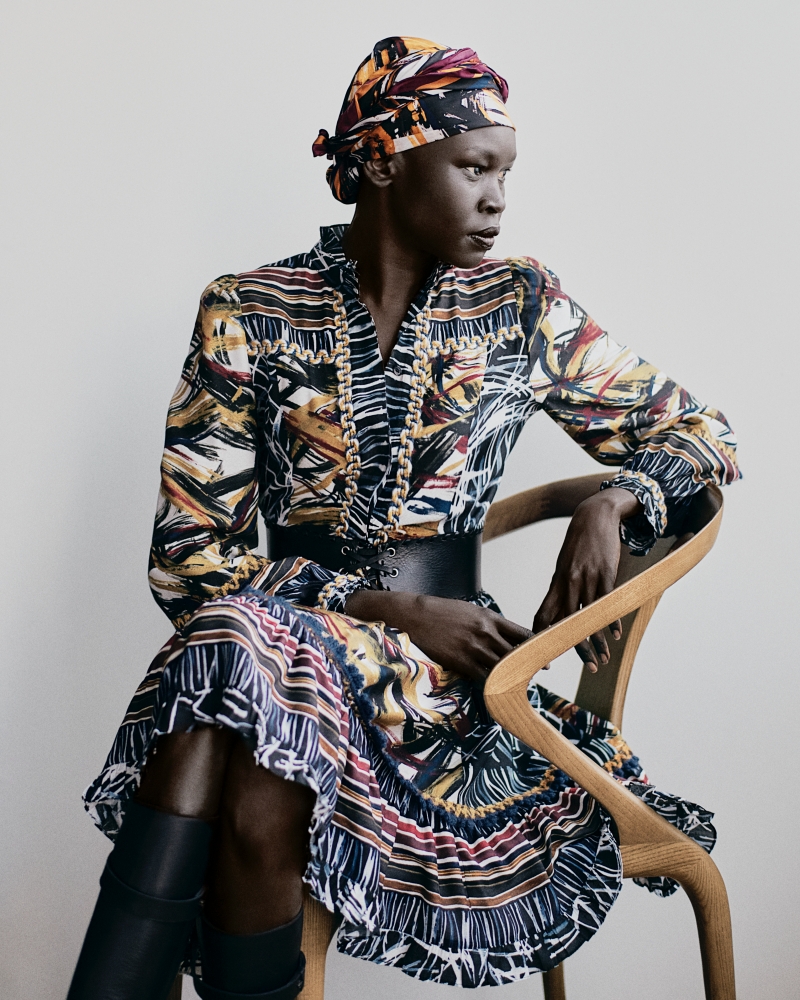 When you were first approached for this project, what was your initial vision for the collection?
I have always wished for a project like this to come true! Working with the Weekend Max Mara creative team has been a real emotional journey. I shared my ideas, my inspirations and especially my artworks with the team. I drew these paintings almost 20 years ago when I first came to New York. You can see them in the prints of the dresses and in the inside of the coat. It was amazing to see how they have transformed these ideas in such a good way, giving life to this collection. The Weekend Max Mara team had the right sensibility to transform my artworks in such a wonderful way. It has been such an emotional experience.
The collection is inspired by your African culture as well as a London vibe. How so?
This collection is from one side a tribute to Africa and to my homeland. You can see it in many details: from the scarves, to the belts and the hooded coat with the colors inspired by the flag of South Sudan. Every single colour has a specific meaning: yellow for the sun, green for the land, red for the blood, blue for the sky, black for the people and white for peace. But on the other hand, it carries also a very distinctive "London vibe" that can be seen for example in the coat, in the trench coat with elbow patches and in the jacket. I wanted this collection to be worn worldwide—in New York, London, Tokyo, or Singapore! A collection with no borders and barriers. And finally yet importantly, timeless!