BAZAAR's annual Pink Project campaign collaborates with 10 homegrown frontrunners in the industry.  Eye-catching takes on these ribbons embody strength - think pink! - in fantastical tulle, leather and rhinestones through style.
Melinda Looi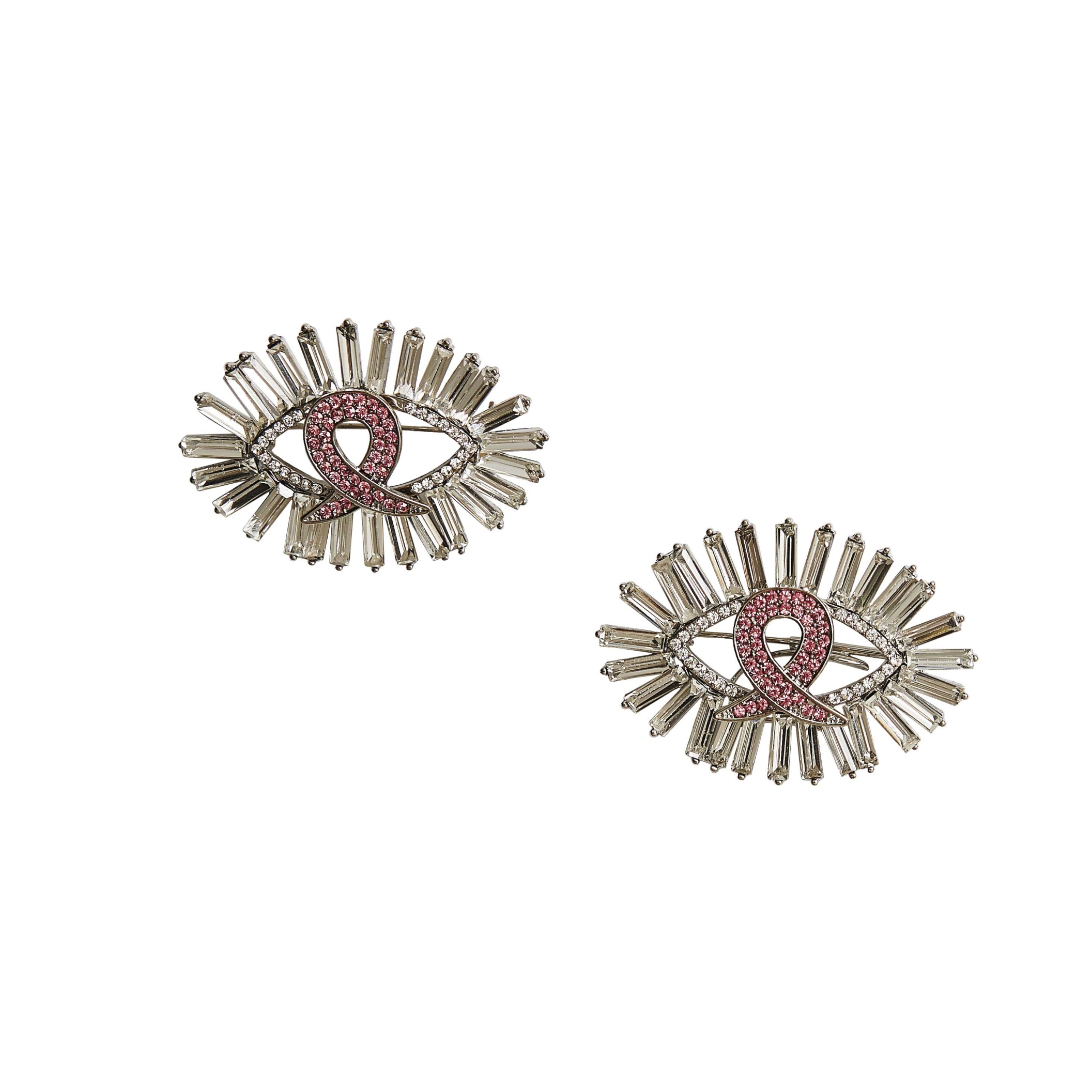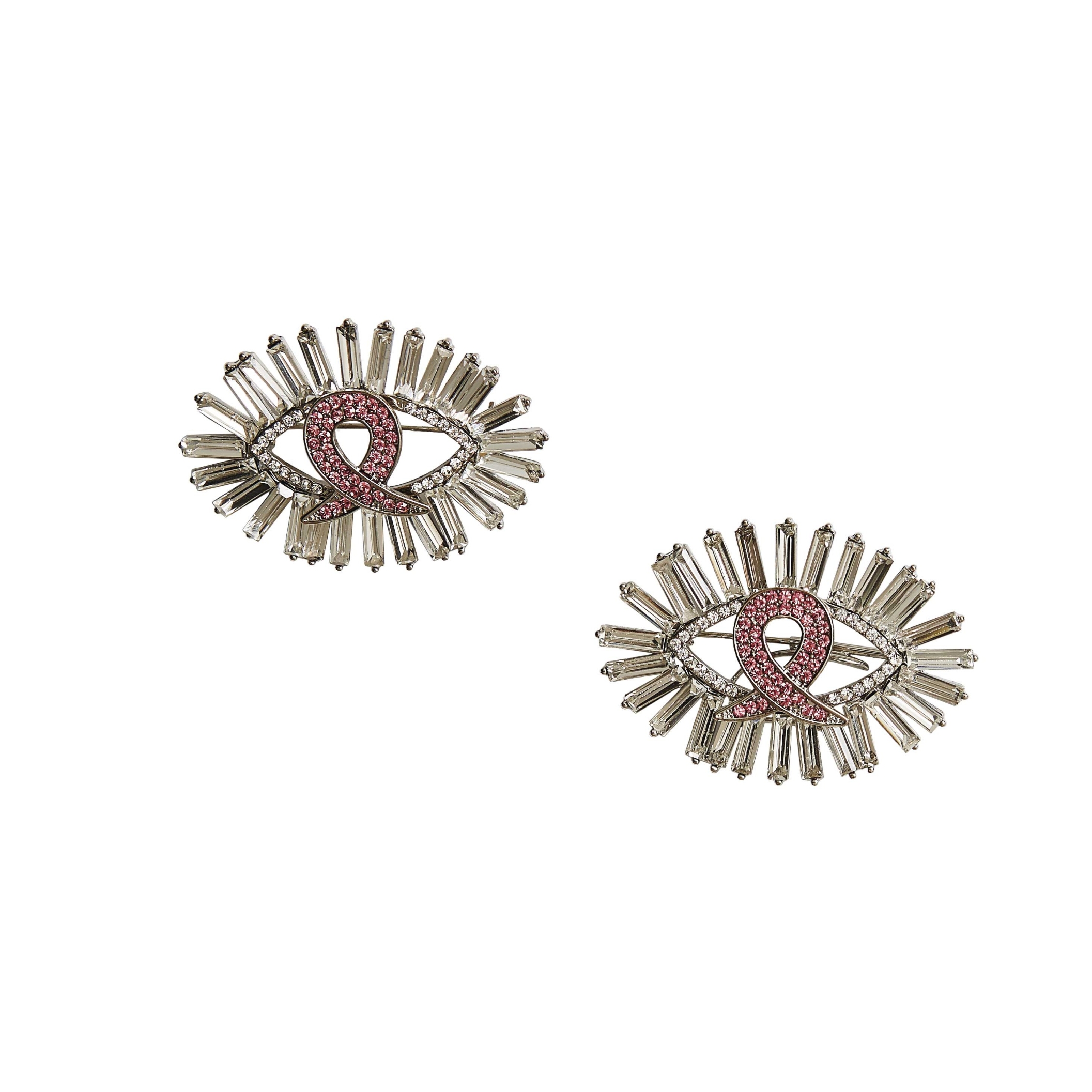 RM30
The Inspiration … The evil eye has always been an inspiration to me. In most cultures, it is regarded as a symbol of protection.  Despite the evil around us, our thoughts are our own evil to battle. May this give you strength to fight!
Why don't you … rework the brooch as an earring too? Everyone needs a little bling … may the sparkle bring you light and hope.