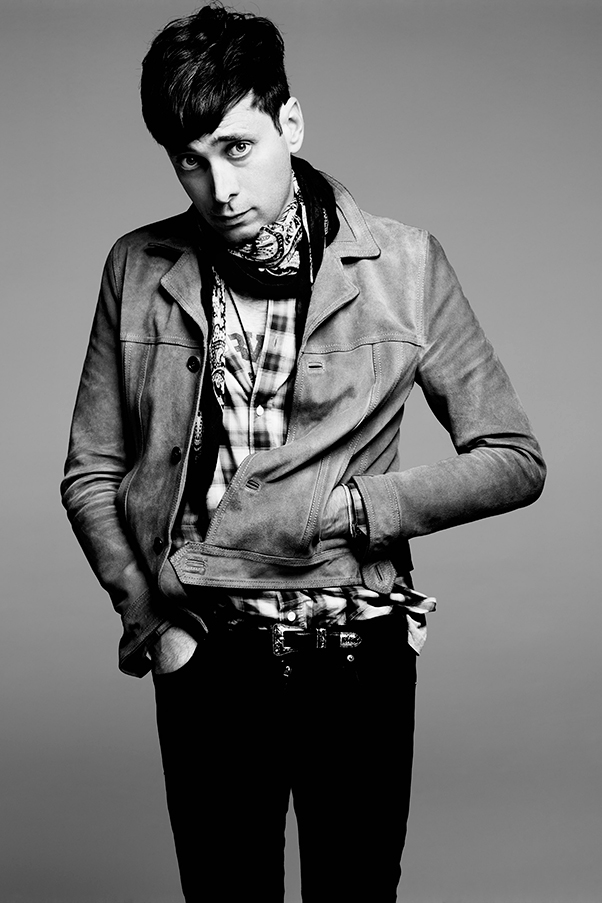 Hedi Slimane is, undeniably, one of the most interesting chracters in the fashion landscape. Innovative, divisive and notoriously reclusive, the 47-year-old French-born, Los Angeles-based creative director of Saint Laurent (he drew waves of controversy afterdropping the "Yves" after his appointment in 2012) is a genuine enigma, something extremely rare in a world so meticulously documented as the fashion industry.
This is why the release of his in-depth interview with Dirk Standen (former editor of Style.com) for Yahoo is the fashion world's equivelant to breaking news. The final piece, which clocks in at more than 9000 words, traces everything from Slimane's Parisian childhood, to his days at the helm of Dior Homme, to his recent announcement that Saint Laurent will be returning to couture.
Discussing his relationship with Mr. Saint Laurent himself, his obsession with music and the influence childhood bullying has had on his aesthetic, it's one of the most revealing interviews the designer has ever given. Here, we pick the best parts from the interview, his first in more than three years.
On the reintroduction of couture at Saint Laurent…
"I had this precise idea in mind from really the beginning in 2012, and it took all those years to have all the elements ready, the House, the Ateliers, the team, and of course the Ready-to-Wear in place. The prototypes [for the collection] were created in 2012."
SAINT LAURENT ANNOUNCES IT'S RETURNING TO COUTURE
On Reform Project, his strategic plan for the brand…
"Yves Saint Laurent needed at the time extensive reforms in order to progress on strong foundations. Millions of production details needed to be reviewed and corrected in order to get the right level of quality and branding, the perfect perception of what the House should produce under the Saint Laurent name.
The first week at Saint Laurent I also designed a completely new concept for the Saint Laurent stores, a concept I keep fine-tuning according to the evolution of the house and my perception of the moment. My photography was [also] a significant part of the representation of the brand, as I started to work on this idea of multiple narrative campaigns, with an editorial or documentary approach, next to institutional campaigns."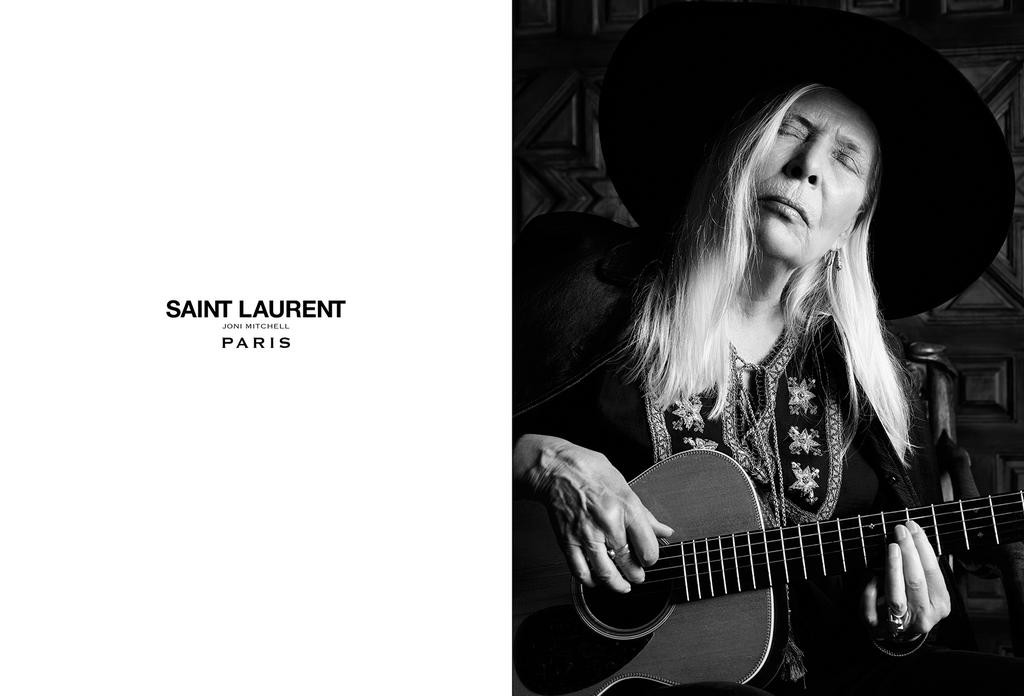 Joni Mitchell for Saint Laurent 2015 Campaign
On the controversial decision to drop the "Yves"…
"I believe the restoration of the name "Saint Laurent" was the only right thing to do. Despite the irrational reactions surrounding my first year, [it was] ironically a blessing in disguise that unexpectedly gave all the publicity that was needed for my project." 
On paying homage to Yves Saint Laurent himself…
"I do it constantly, directly or indirectly. It can be through different ideas and mediums, but Yves is always on my mind, a constant point of reference.
[In Yves' era] there was a spirit of freedom, culture and wit, a certain idea of Paris I am deeply attached to. The strong energy and vibration of the house is therefore what I constantly think about, rather than the direct references to the archives."
MUST WATCH: YVES SAINT LAURENT, THE FILM
On meeting Yves…
"Yves was really shy, and I was way younger and quite impressed by his elegance, aura and kindness. [He] had a very specific way to hold his cigarette and move, wearing an impeccable double-breasted brown suit from Charvet.
The most meaningful [encounter we had] was certainly the first Dior Homme show, with Yves and Pierre [Berge, life and business partner of Saint Laurent] in the audience. Pierre had called me the day before to let me know Yves wanted to come. The day of the show it was the only thing I could think about and that mattered to me."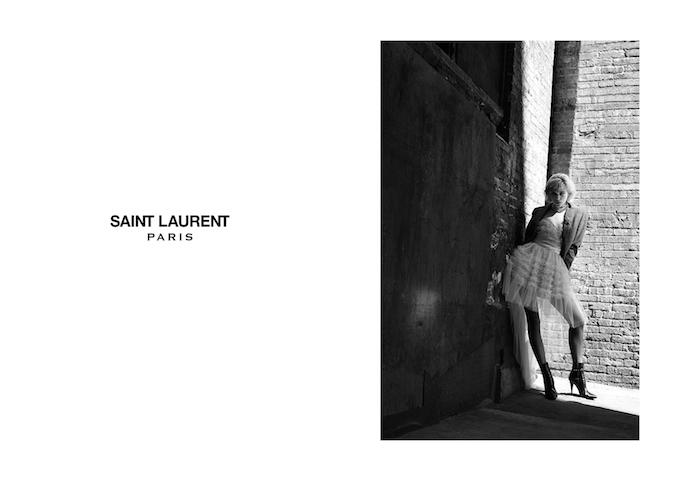 Saint Laurent A/W 15-16 Campaign
On Pierre…
"It is difficult to express how much I love and admire [Pierre]. I would do anything for him. I went back to design for Pierre and Yves only. Pierre has always been who I look up to… He is certainly a fatherly figure for me, a commanding authority. There is absolutely no one like him, and there will never be anyone else as far as I am concerned."
PIERRE BERGE GIVES HEDI SLIMANE HIS SEAL OF APPROVAL
On the criticism of his first Saint Laurent show…
"Really early on, my project was surrounded by heavy politics and conflicts of interests. It all started before my first show, out of endless speculations. The tone was set no matter what I would design the first season. I needed to keep a distance with all the outside commotion that felt unrelated to me and my intentions for the house.
The discussions about the name change was, for instance, were misleading and oblivious to the history of Saint Laurent Rive Gauche. Some of the reactions were probably in response to me appearing remote or "not accessible" and I completely understand. However, I wouldn't pretend to be someone I am not. It is just about being sincere. If there is no reaction, it means nobody cares. If nobody cares, then we have a problem."
SEE: LARA STONE BY HEDI SLIMANE FOR SAINT LAURENT
On controversy…
"Fashion without controversy probably feels like nonsense. Not that controversy is provocation. I have never been interested by provocation, only the nature of what I do seems sometimes to bring controversy."
On designing for the runway…
"I am attached to a "lightness" in the definition of fashion, a certain hedonism, maybe closer to the perspective of fashion in the 70s and 80s. A dress to get laid, dancing shoes, a prom suit, anything that makes someone feel good about themselves and confident, without going too deep into concepts or being dead-serious about the clothes."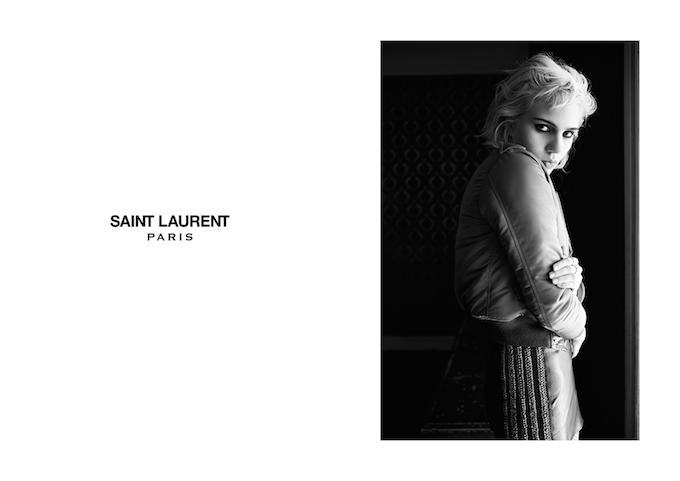 Saint Laurent A/W 15-16 Campaign
On creating the clothes…
"This is a long process in fittings, editing ideas, and looking for that sense of effortless and organic feel. This is also constantly training the ateliers, and factories, for the hand, the finishes. Avoiding unnecessary detail, an awkward pocket, no conceptual proportions or construction, simplifying with the best quality possible. I also always have this idea that it has to look vaguely wrong to feel right.
There is the fine line for anything to feel authentic. A designer leather or suede jacket for instance is difficult to wear unless it feels it has always been there, believable, and authentic enough. There is also another element of edge. The issue of "good taste" versus a hint of "vulgarity" or a hint of "risqué." I never felt comfortable with the frigid and conservative idea of "good taste." Slightly wrong, slightly off, is what I understand."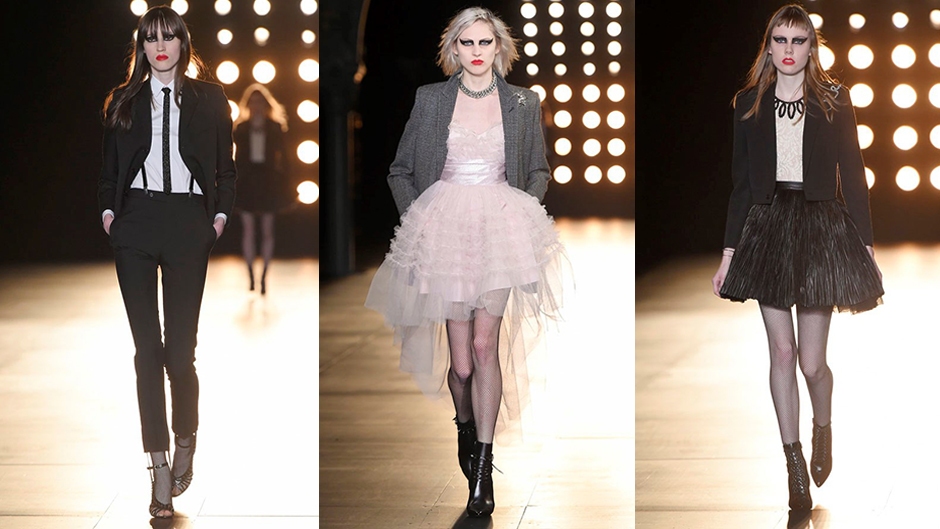 Saint Laurent Ready-to-wear A/W15-16
On his muses…
"I always pursue the same character—a specific energy, creativity, individuality—it is never quite about classic beauty, although I understand the appeal, it is not something that moves me.
On crticicism of his "skinny aesthetic"…
"There is always a part of what you do that refers to your childhood, or youth. I was precisely just like any of these guys I photograph, or that walk my shows. Jackets were always a little too big for me. Many in high school, or in my family, were attempting to make me feel I was half a man because I was lean, and not an athletic build.
They were bullying me for some time, so that I might feel uncomfortable with myself, insinuating skinny was "queer." There was certainly something homophobic and derogative about those remarks. I was eating quite much, doing a lot of sport, but when I was 15, 16, or 17, that was simply the way I was built.
I would turn to my music heroes, and this was comforting. They looked the same and I wanted to do everything to be like them, and not hide myself in baggy clothes to avoid negative comments. David Bowie, Keith Richards, Mick Jagger, Mick Jones, Paul Weller, I felt connected to their allure, aesthetic and style.
There is that idea of androgyny, which is associated to my silhouette and design since the late '90s, and I presume a reflection of how I was, and how I looked growing up, the lack of gender definition. I could recognize it and feel a connection at the time with "The Thin White Duke" character of Bowie."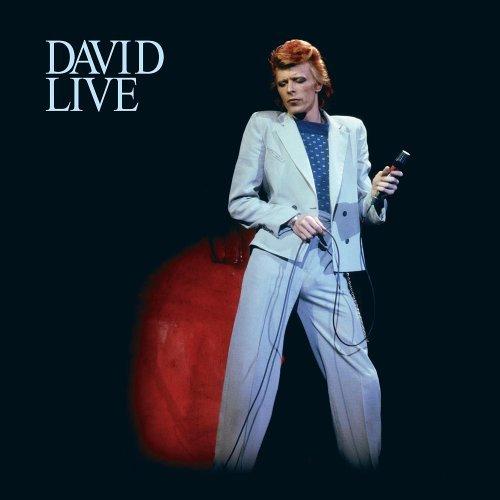 David Bowie's 'Life' album. Slimane sites this image as hugely influential on his aesthetic
On staying motivated…
"I don't believe you ever finally achieve everything. You never finish the race. It is an ongoing experiment. What motivates me is discovery. Searching for new music, unspoiled talents, and the excitement of youth.
There is nothing to be jaded about; there is constantly change and evolution around. You need to be curious and open to new things, and never think it was better before, since nothing is ever the same."
Read the full interview here.