Longchamp's newest store concept in Pavilion KL is a must-visit.
Nothing beats a great shopping experience, especially when it's done in a fuss-free and cosy environment. And if it's done right, one might even be tempted to buy a little more than they had originally intended. Starting the year off with a bang, Longchamp unveils its latest store concept at Pavilion KL in a brand new location complete with a stunning new interior.
Chic in the City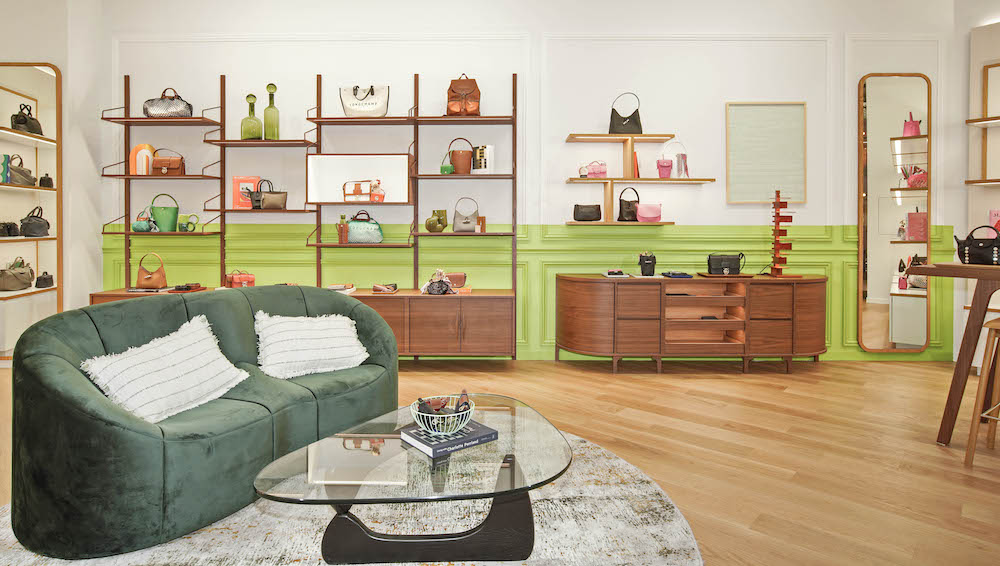 The new boutique recreates a chic Parisian apartment in the heart of one of Kuala Lumpur's busiest shopping paradise. It's an ingenious way to make customers feel instantly at home and welcomed. Needless to say, we simply adore Longchamp's new store concept. At the spacious boutique, the brand's iconic handbags, small leather goods and accessories are cleverly displayed amongst the paraphernalia: unique ceramics, books, and paintings (this was sourced from a local artist) decorate the displays—inspired by bookshelves—and walls of the store. As you explore the boutique, you get a sense of the care and attention to detail that has been poured into Longchamp's new creative vision.
Le Pliage Library
Finally, the brand's iconic Le Pliage® handbag has a dedicated section at the Longchamp apartment. At the "library", the bags are neatly stored according to their colour and format. This in turn, makes for a better shopping experience. A reflection of Longchamp's energy, heritage and savoir-faire, the new design concept offers a pleasant escape for guests visiting the boutique.
– – – – –
All images courtesy. 
For other exciting store concepts click HERE.