If you were a triangle, you'd be acute one.
Who doesn't love a little bit of a love triangle in a book? From the angst to the heartbreak, love triangle books are a must-read. Whether you're a fan of dark romance or fantasy, we've curated a list of love triangle books you need to devour instantly. 
Scroll below to see our list of books with a sensational love triangle trope.
Here are the best love triangle books to read:
The Summer I Turned Pretty
Jenny Han
Now a major TV series on Prime Videos, The Summer I Turned Pretty is a friends-to-lovers romance – a perfect summer read for all the hopeless romantics. From the author that brought you To All The Boys I've Loved Before, this young adult book sees Belly catching the attention of her longtime friends, Conrad and Jeremiah – two very cute brothers – who finally notice her after so many years of spending summers together.
Read Now
Say You Swear
Meagan Brandy
Say You Swear is a heart-wrenching, second-chance romance that will leave readers sobbing. After getting heartbroken by her brother's best friend, Arianna finds herself in between holding on to her past and moving forward with a handsome quarterback that's glueing all of her broken pieces together. Full of angst, fluffy moments, and a few steamy scenes, this love triangle book should be on top of your TBR list.
Read Now
Shatter Me
Tahereh Mafi
Shatter Me is a dystopian novel that tells the story of Juliette, a teenager who has never been able to experience human touch. Locked up in an asylum, she's left in complete isolation until the government decides what to do with her. In all of this drama, she finds herself falling in love with her cellmate until she meets the men holding her hostage. Trust us, this book will have you gripping the edge of your seat and binge-reading. 
Read Now
The Summer We Fell
Elizabeth O'Roark
The Summer We Fell is an angsty, second-chance, and forbidden romance that will have you bawling your eyes out. The book follows Juliet who unexpectedly falls in love with her boyfriend's best friend after spending the summer with him. As much as she tried to hate Luke Taylor, the line between hate and love started becoming blurry as they both found solace in each other – making it harder for them to stay away from each other. 
Warning: This book does contain the cheating trope. 
Read Now
One True Loves
Taylor Jenkins Reid
This heart-rendering book follows Emma Blair who is unexpectedly forced to choose between the husband she thought was long dead and the fiancé who brought her back to life. One True Loves is a contemporary romance book that will surely make you shed some tears. The best part about this book? It's also a film – if you're looking to see some on-screen action.
Read Now
Throne Of Glass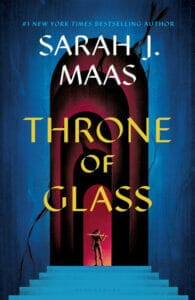 Sarah J. Maas
Known for its gripping storyline, this fantasy book follows 18-year-old assassin Celaena Sardothien who gets dragged into a competition run by the King to get her freedom. While training to be the king's champion, Sardothien puts herself in between two men, the Crown Prince, Dorian and the Captain of The Guard, Westfall, who slowly but surely falls for her. Things get even more interesting when she too starts developing feelings for these noble, attractive, and misunderstood men.
Read Now
Still Beating
Jennifer Hartmann
Made for lovers of dark romance, Still Beating has one of the best love triangle tropes out there. This devastating book follows Cora and her sister's boyfriend, Dean, who abruptly gets kidnapped and shackled in a lunatic's basement. After years of teasing and insulting each other, the kidnapping suddenly alters the course of their relationship – they both end up protecting and supporting each other instead of hating to survive the tragedy. 
Warning: This book does contain explicit language, rape, and sex.
Read Now