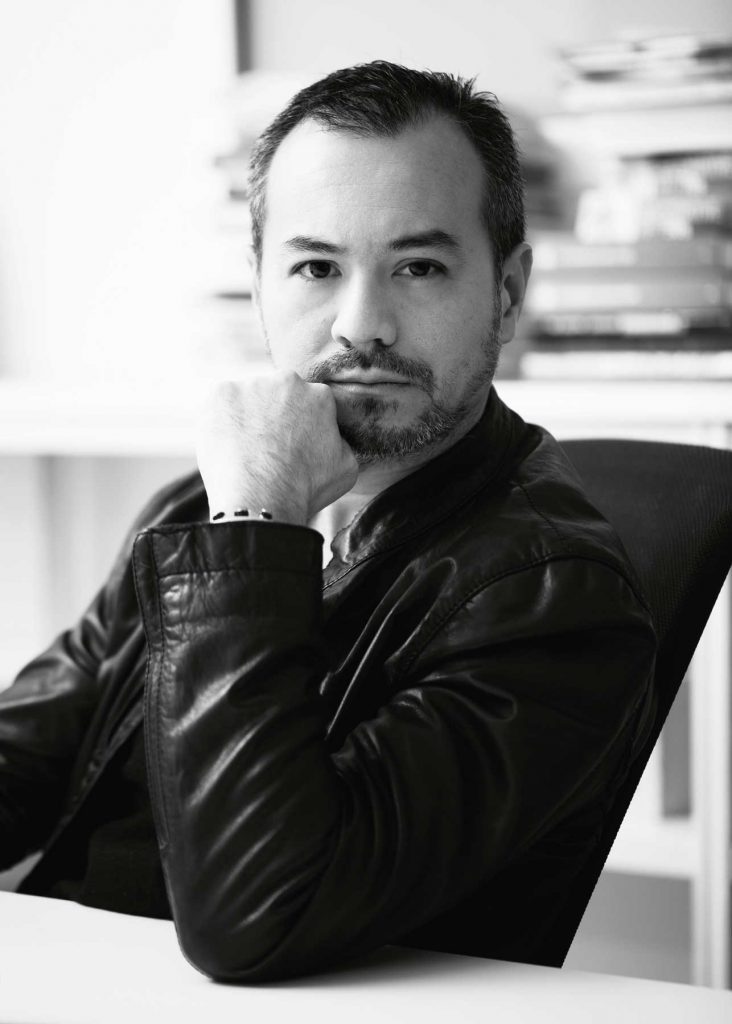 Toan Nguyen 
Collaboration with Fendi Casa
Everything began with a meeting with Alberto Vignatelli [chairman and CEO of Fendi Casa]. He had appreciated some of my projects and asked me to give an interpretation of a living concept that could be representative of Fendi with less classic proposals than those that were distinguishing the style of Fendi Casa.
Define Fendi
Fendi stands for craftsmanship and luxury, yet always with an eye towards the future. Their extreme attention to detail is something that has really hit me: each product is a result of accurate research and experimentation, manufactured to perfection. It's exactly the same approach I followed when designing this collection.
Design & Functionality
Design, functionality and aesthetic are very much related. Some details rise in importance when you enhance their functionality. My research was focused on implementing fixing systems, such as buckles, going beyond the decorative level and taking into consideration the functional aspect, letting the leather keep its natural beauty while stretched. (In this collection), details that are just decorative, such as buckles, obtain a new functionality.