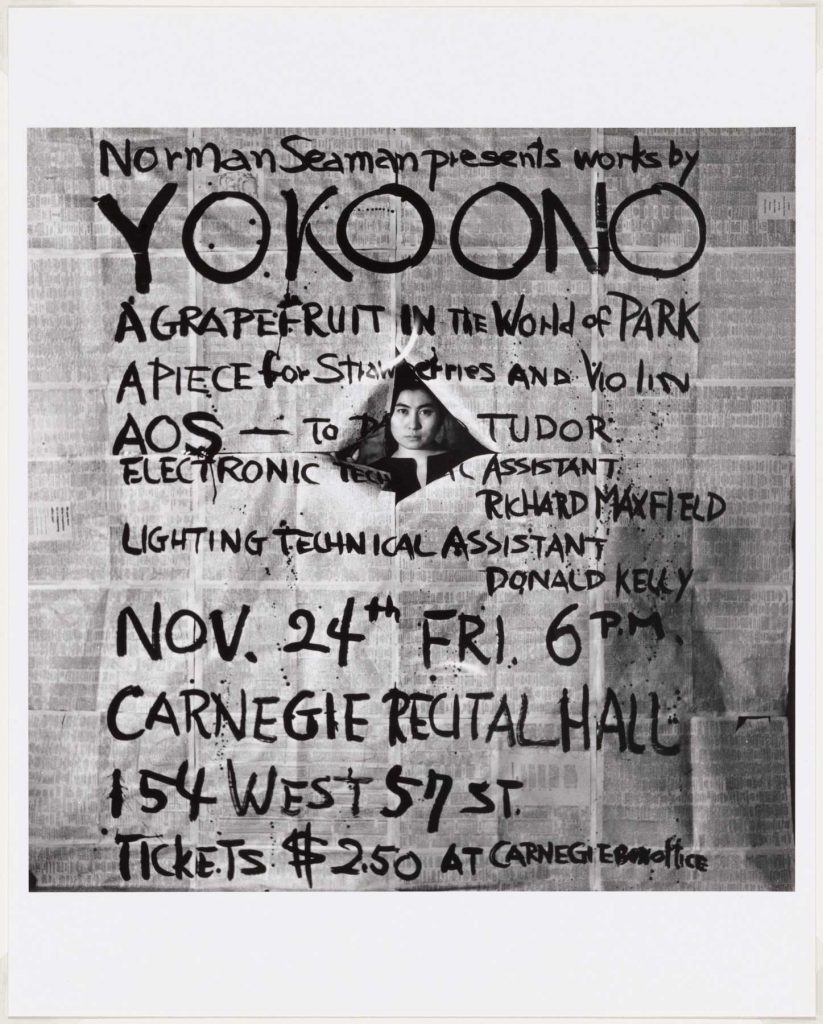 Works By Yoko Ono, poster, Carnegie Recital Hall, New York, November 24, 1961 
Almost 40 years ago, Yoko Ono released flies on the Museum of Modern Art grounds as part of her odd show entitled 'Museum of Modern [F]art'. The public who came to view her unique work were invited to track the flies as they dispersed all over the city. That marked her unofficial debut at MoMA in late 1971. This year, however, MoMA presents the icon's very first official exhibit, focusing on the years 1960 through 1971.
'Yoko Ono: One Woman Show' brings together 125 of her masterpieces, which includes installations, performances, films, audio recordings, and rarely seen archival materials. In addition to that, the exhibition will further explore the renowned artist's seminal performances and thought-provoking films, such as Cut Piece (1962) and Film No.4.
Until September 17 at The Museum of Modern Art. www.moma.org