Sarah Perry's bestselling 2016 novel adaptation premieres globally on Apple TV+.
Starring Emmy and SAG Award-winner Claire Danes and Emmy Award-nominee Tom Hiddleston Apple TV+ released the teaser for "The Essex Serpent," — a  2016 novel by author Sarah Perry. Apple TV+ released the first two episodes followed by one new episode every Friday through to June 10th.
Set within the Victorian English era in a gloomy and foreboding landscape, this novel-turned-series is about to begin. Successfully portraying enthralling plots and romantic scenes — thanks to superb scripting by Anna Symon, on-point cinematic direction by Clio Barnard, and a strong ensemble of characters.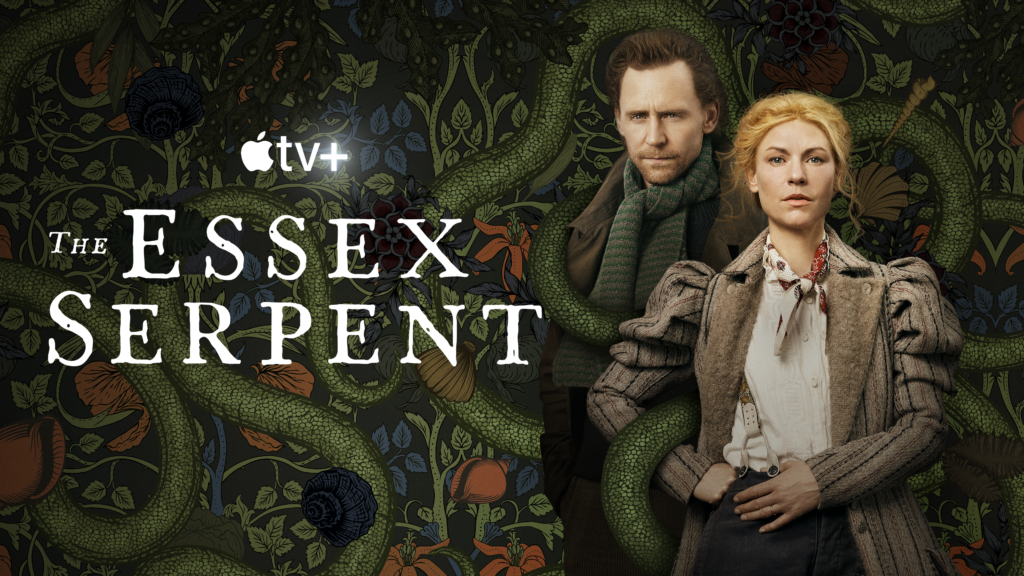 Leading this adaptation alongside main characters, Frank Dillane, Clémence Poésy, and Hayley Squires is London widow Cora Seaborne (Danes), who comes to Essex to investigate stories of a fabled serpent. She creates an unexpected scientific and skeptical bond with the local pastor (Hiddleston), but when tragedy occurs, the locals accuse her of luring the beast. Offering an intense and moving examination of grief and faith, this well-paced six-episode is directed by Clio Barnard and written by BAFTA Award candidate Anna Symon, Along with Jamie Laurenson, Hakan Kousetta, Iain Canning, Emile Sherman, and Patrick Walters. Barnard and Symon serve as executive producers.
The Essex Serpent is available on Apple TV+ from the 13th of May 2022.
– – – – –
All images courtesy of Apple TV+ 
More Great Stories From Harpers BAZAAR 
What to Watch on Netflix in May