Don't be surprised when you hear seasoned travelers (and shoppers) refer to Shanghai as the "Paris of the East." While the two cities have many differences, they have much in common on the fashion front; Shanghai (like the City of Light) is a shopper's paradise. As China's style capital, Shanghai is home to a population of insatiable shopping addicts—and the fashion landscape is primed to cater to their favorite pastime. This bustling metropolis has become one of the most cosmopolitan cities in the world, with all the luxury brands you are already familiar with...and then some. Expect streets lined with luxury labels, boisterous plazas, colorful open-air markets, glitzy malls and trendy unique boutiques.
The endless luxury offerings make sense once you consider the stats: more than half of the world's retail development resides in China, with 35 million square feet currently under construction in Shanghai alone. Major roads like Huaihai Road and West Nanjing Road are lined with shiny new malls—which are home to glittering flagships for key labels like Prada, Chanel and the like. Boutique luxury brands to love—like Isabel Marant and Victoria Beckham—fill the racks in department stores like Lane Crawford. In addition, expect to find edgy international shops, like 10 Corso Como and Dong Liang, curating a completely unique retail experience for their demanding clientele.
If you're heading to Shanghai, sharpen up your bargaining skills and increase your credit card limit. Warning: You may need to buy some additional suitcases at the end of your trip. Here, our expert tips to shopping this complex and exciting retail Mecca.
THE BUND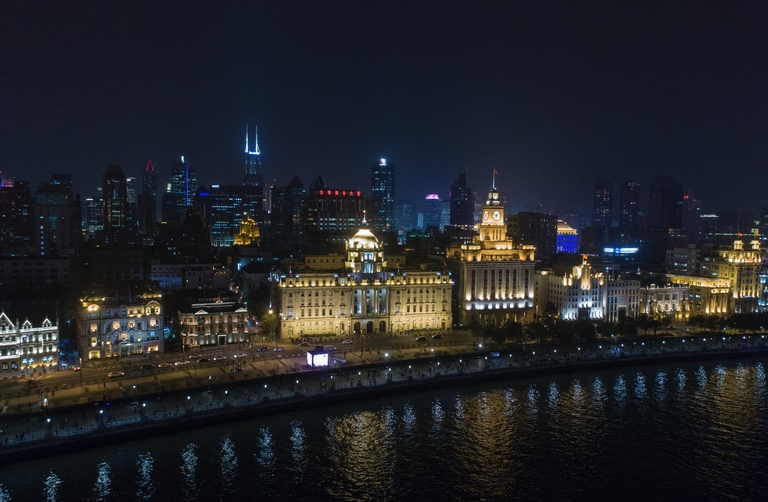 The gentrification of Shanghai's iconic Bund has resulted in a heavy increase of many luxury brands, like Cartier and Ermenegildo Zegna at Bund 18, Omega and Blancpain at Swatch Art Peace Hotel, and Chanel, Prada and Ralph Lauren at The Peninsula. These luxury powerhouse brands are interspersed with local designer boutiques in the side streets, including Suzhou Cobblers (Room 101, 17 Fuzhou Road) selling handcrafted silk slippers, Blue Shanghai White (Room 103, 17 Fuzhou Road) offering hand-painted porcelain, Song Fang (19 Fuzhou Road) selling fine Chinese and French loose-leaf teas and Annabel Lee Shanghai (No. 1, Lane 8 Zhongshan E1Road) with a range of embroidered silk decor and accessories. Head down to Bund 22 (22 Zhongshan E2 Road) and the boutiques focus on luxury bespoke items–from Guo Pei's custom-made gowns to handcrafted shoes from Chinese label, Sheme.