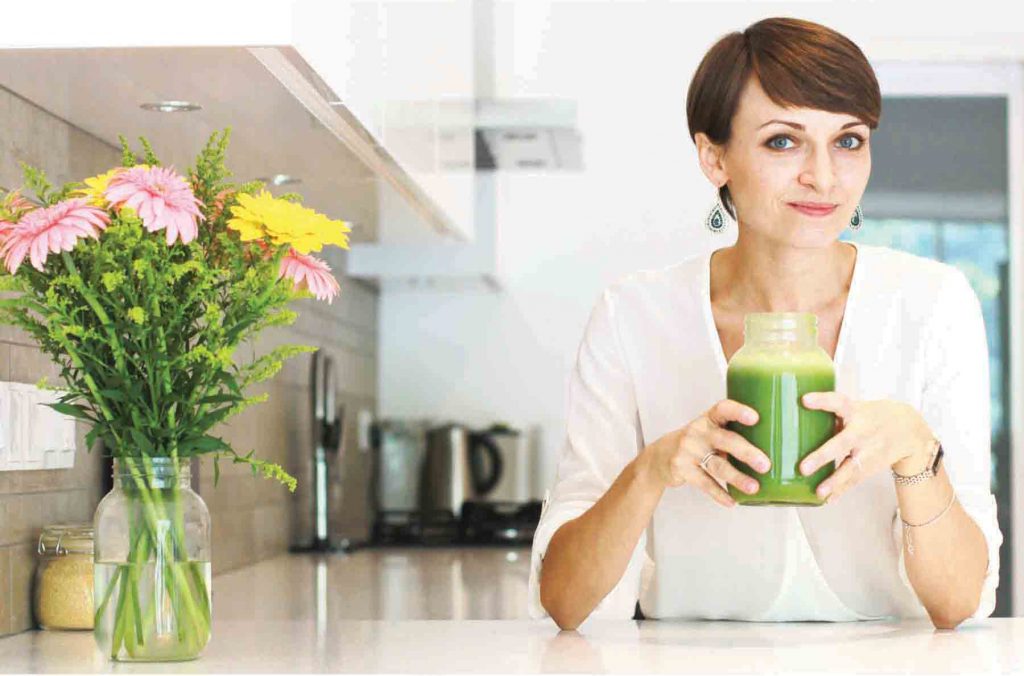 EARLY BIRD
I studied yoga in India and holistic nutrition in the USA. These two experiences exposed me to both Eastern and Western approaches to health. In my health-coaching practice I always advocate striving for balance in all areas of our lives. You can be exercising daily and eating the healthiest diet, but you won't be truly healthy and happy if other areas of your life are not in balance.
LIVING FOOD
Eating healthy is not an extravagance, but an investment in your health and wellbeing. With my healthy, clean diet and regular yoga practice I haven't seen a doctor in close to four years. In my 12-Week Yoga and Transformation Programme I take my students on a healthy shopping trip to the local market where I show them which vendors to buy from to get the freshest produce and save a lot of money. Now, what would you rather spend your money on? Healthy, fresh and delicious food or medical bills?
NATURAL BEAUTY
I like Usana's Sense line because it does not contain soap or parabens and doesn't dry up my skin. Also, I don't wear any make-up, as I spend most of my time teaching yoga classes and that wouldn't be practical. If I do, then I am a fan of Inglot. I loved it when I lived in Poland and now it has finally opened up in KL. Its lip gloss and eyeshadows are my favourites.
FRESH SCENTS
I love citrusy notes such as grapefruit, orange, passion fruit or even cucumber. My favourite perfumes are DKNY Be Delicious and Kenzo because they make me feel so energised.
LIQUID LOVE
The Coco Lab coconut oil skincare products are excellent. I use them daily to moisturise my body. My favourite oil is infused with citrusy essential oils.
GREAT FOR LIFE
I don't believe in restrictive diets, counting calories or demonising food groups like carbs or fats. You can eat everything in moderation; just watch your portion sizes and make sure that your diet is rich in fresh vegetables, fruits, good-quality protein, fats, and wholegrain. Limit consumption of refined sugar and processed foods, and cook more at home. You'll be on your way to a great body and health.